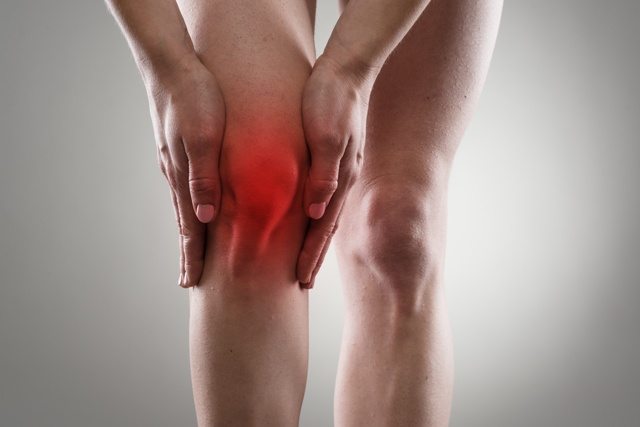 Did you know one of the most advanced OsteoArthritis treatments is right here in Phoenix? Arrowhead Health Center is all about reducing pain and eliminating the cause. More than 27 million Americans over the age of 25 suffer from the "wear and tear" arthritis (OA). Healthy people are happy people. Why live with the pain of OsteoArthritis? The more you know about it, the better. We believe that knowledge about your own ailments helps each patient heal faster. Here are three things our pain management and joint pain professionals in Arizona have collected about OsteoArthritis.
#1. Is OsteoArthritis different from Rheumatoid Arthritis?
Yes! OsteoArthritis, a degenerative condition, is caused by the cartilage in the body's joints wearing out over time. Its symptoms are generally felt as pain and stiffness in certain joints throughout the body (usually the hips, knees, and wrists are the first to go). Rheumatoid arthritis, on the other hand, is caused by chronic inflammation of the joints and other health tissue. It is actually an autoimmune disease because it causes the body's immune cells to go after healthy cells! Patients will usually feel Rheumatoid arthritis all over the body (both sides at the same time), usually beginning with the hands, wrists, and elbows.
#2. Does diet affect OsteoArthritis?
Yes! Weight is actually a huge factor in the development of OsteoArthritis. Imagine the pressure each added pound puts on your ligaments, cartilage, and bones- year after year. Unlike Rheumatoid arthritis, OsteoArthritis emerges as the cartilage breaks down, which is why is usually turns up initially in heavy weight-bearing joints like the knees, hips, and lower back. Exercising frequently will not only help slow down this degenerative disease, but it will provide your joints with a strong muscular protection. Eating well will aid in the amount of pressure put on by excess weight. (Not to mention it will improve your stress levels and attitude towards your body!)
#3. Are medications the best treatment for OsteoArthritis?
It's easy to think that drugs will help reduce the pain…and once your joint pain is gone, it's out of mind! The simple solution for covering the pain is simply to throw medication at the problem. While we do provide pain relief, at Arrowhead Health Center, we believe in long term solutions to the problem of OsteoArthritis. Our
OsteoArthritis of the Knee Program
provides full-service and rehabilitation that specializes in pain management through low-impact exercise, therapy, and other procedures. To learn more about OsteoArthritis and how you can get your joint back, speak with one of the many pain management specialists, family physicians, anesthesiologists, physical therapists, chiropractors, or massage therapists that fill the halls of our Arrowhead Health Centers! Give one of our offices in Arizona a call at 623.334.4000