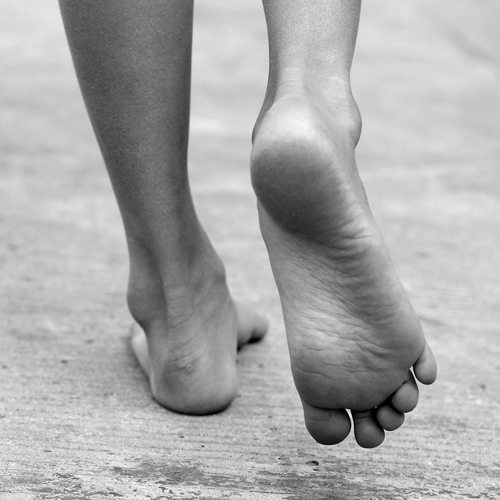 Sores from Diabetic Neuropathy
These people are at an increased risk of developing sores from diabetic neuropathy on their feet that can lead to major health issues. In fact, diabetic foot complications are the leading cause for hospitalization and leg and feet amputations for those with diabetes. Sores can originate from many different places. One of the most common sores or foot complications that diabetic patients see is skin ulcers. These can develop as bacteria begin to infect a small cut or scrape on the foot. If left unattended, the cut will grow worse until ulceration begins. This can lead to an open wound that can be easily infected. Interestingly enough, these skin ulcers do not always cause pain for those who have them. Because one of the most common symptoms of peripheral neuropathy is numbness in the feet, a diabetic neuropathy patient might have a skin ulcer for a while without feeling any discomfort or pain. They might only realize that the sore is there when they notice a discharge or even blood. When sores are present, they should be treated immediately. More importantly, those with diabetic neuropathy should do their best to prevent these sores from developing in the first place.
Regular Foot Inspection
The best thing a person with neuropathy can do is develop a habit of checking their feet every day. A thorough examination will allow them to find small cracks or cuts that might occur between toes or any other spot on the foot. In addition to inspecting their feet, they should be caring for them properly by washing them with soap and water and using moisturizers. This will promote healthy skin and keep infection away.
Proper Footwear
Next, be sure you are wearing proper footwear. This includes thick and absorbent socks and shoes that are comfortable and protective. Those with neuropathy face a challenge in that they do not always notice when they have injured their feet. They may step on something sharp on the short walk from their living room to the bathroom that can cut through the skin. Because of numbness and loss of feeling, the person may not even realize that the sharp object may have broken their skin and injured them. Wearing protective footwear will lower the risk of these type of injuries from occurring.
Treat Injuries with Care
When a small cut or scrape does occur, it is extremely important that the person treats the injury correctly. Some home remedies may be easy to follow, but can actually prevent the injury from healing properly. For example, while it is definitely imperative that a cut or scrape is cleaned with warm water and soap, a long soak in hot water can actually make things worse and prolong the healing process. Even small injuries might warrant a look from a doctor. The best defense against developing foot sores is a good offense, including inspection of your feet on a regular basis and keeping them clean. For more ideas on what you can do to avoid sores on your feet, call Arrowhead Health Centers at 623-334-4000, option 9. We are happy to help!