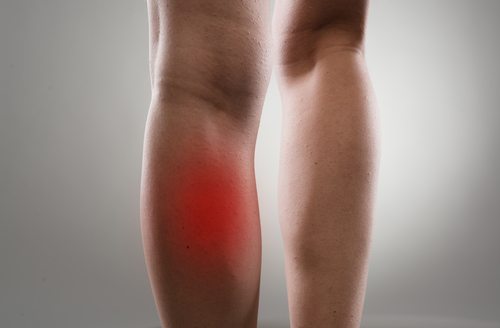 Many people have experienced the extreme and sudden pain that comes with a nighttime muscle cramps. These cramps come without warning and can last from just a few seconds to several minutes. They are sometimes referred to as a "charley horse" and can be quite painful, usually waking a person from sound sleep. Muscle cramps are often felt in the calf muscles, although some people felt them in their thighs and feet as well. Cramps are a sudden spasm or tightening of the muscles that typically occurs just as a person is falling asleep or waking up.
Muscle Cramps Causes
Nighttime muscle cramps have been experienced by people of all ages at varying degrees of physical fitness although reports show that middle-aged people experience them more often. There are a number of activities or conditions that may cause muscle cramps including the following:
Exercising
Sitting for long periods of time
Dehydration
Pregnancy
Alcoholism
Neuromuscular disorders such as neuropathy or myopathy
Flat feet
Diabetes
How to Relieve Muscle Cramps
When a nighttime muscle cramp hits, one of the best things you can do to relieve the pain is to move the muscle. Try walking or stretching your calf muscles. It may feel counterintuitive to put pressure on the muscle you are feeling pain in, but it will help to reduce the pain right away. Others have found relief by massaging the cramped muscle. Some people claim that cool compresses numbs and gets rid of the pain. Doctors and specialists suggest that exercising and strengthening muscles is a good way to prevent nighttime muscle cramps from ever happening in the first place.
Using a Supplement for Muscle Cramp Relief
Nighttime muscle cramps are often brought on by a lack of minerals, such as calcium, potassium, and magnesium. Some people have combated muscle cramps by taking a supplement to ensure they are getting a healthy dose of these minerals. When choosing a supplement, it is important to choose one that has at least 1500 mg of calcium and 750 mg of magnesium and comes in a citrate form. The potassium found in bananas can also reduce the likelihood of nighttime cramping. It is also a good idea to eat leafy, dark green vegetables and drink plenty of water. This helps to flush your system and reduce the likelihood of cramping. If you find yourself experiencing muscle cramps on a regular basis, give the Arrowhead Health Centers a call today at 623-334-4000 to set up an appointment. Our team is passionate about helping to relieve pain by treating the source of the problem and not the symptoms.