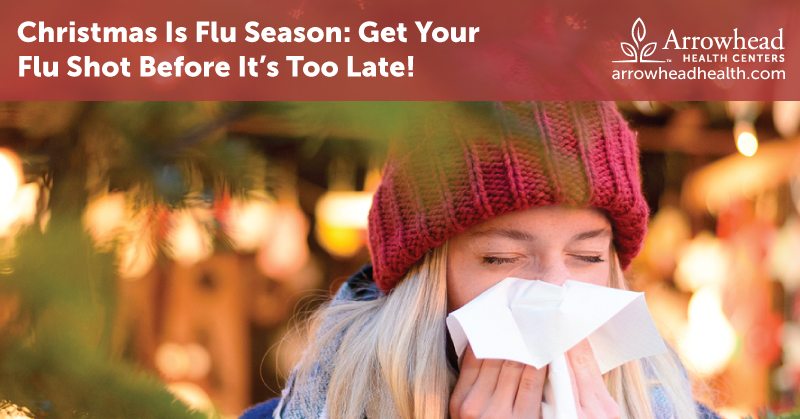 Ahhh, Christmas … The time of year for eggnog, presents, decorations and, if you are anything like millions of other Americans, it is prime time to
come down with the flu
. And while almost all of us have had experience with the flu and managed to get over it with time, the flu is a serious disease that causes tens of thousands of deaths every year. Rather than a mere annoyance to avoid, everyone should consider getting a flu shot. Getting a flu shot will help safeguard against the spreading of the flu to vulnerable populations like young children, infants and the elderly. 
The Flu, the Flu Shot, and What You Can Do!
While it is possible to catch the flu any time of the year, you are particularly susceptible in winter months (and more specifically, Christmas time) for multiple reasons. Luckily, there are steps you can take to proactively avoid the flu and if you are unlucky enough to catch it anyway, manage the symptoms.
Flu Season
Essentially every part of the world that has winter months also has a flu season. "Why?" you might ask. Simply put,
the influenza virus is more stable
—meaning it can stay in the air longer—when the air is cold and dry. Add to this the stress of the holiday (your immune system is weakened by stress) and all of the traveling that takes place during the holidays (airports are notorious for the spread of germs) and the flu season phenomenon is pretty easy to understand at its most basic level.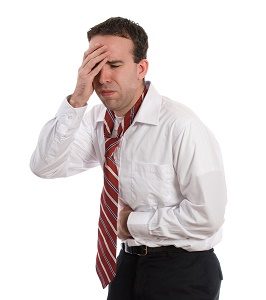 Flu Shot
The most effective way (short of quarantining yourself) to combat the
flu virus
is to get the flu shot before it is too late. Researchers spend a lot of resources in identifying the strain of influenza most likely to hit certain areas. Based on that research, new vaccines are made available with each flu season. That is why it is important to get the flu vaccine each year—the flu shot from last year will not protect you from the new flu virus that spreads this flu season. Furthermore, the strain of influenza will determine which type of vaccine you get. While in some years the nasal spray flu vaccine is an option, in the 2016-2017 flu season,
only the flu shot (injectable vaccine) is recommended
.
Who Should Get A Flu Shot?
After receiving the flu shot, your body will
build up the resulting antibodies for about two weeks
. For this reason, the best time to get the flu vaccination is yesterday. The next best time is today and … well, you get the picture. With a few exceptions like those with allergies or certain medical conditions, it is recommended that every person over the age of 6 months old get the flu vaccination. To find out if you are a candidate, you will want to consult with a health care professional—though you would likely know if there is a possibility that you are not a candidate.
Flu Shot Side Effects
More common side effects to the flu shot include soreness at the injection site. Around 64% of those getting the flu vaccination reported this side effect, though it is usually fairly mild and can be treated with ice and anti-inflammatories if treatment is needed at all. The soreness generally subsides in around two days. You probably know someone who complains that whenever they get the flu shot, they "get the flu." This may be sort of true in a way—the flu shot is made of recombinant and inactivated flu microbes, the mild headaches, muscle aches and fever in comparison to actually getting the flu. Furthermore, this reaction is relatively rare. Most people get the flu shot with no serious issues whatsoever.
Allergic Reactions From the Flu Shot
If you do have more serious side effects after getting the flu shot or have any concerns at all, be sure to get in touch with your healthcare provider. Allergic reactions to flu shots are relatively rare, but they can happen. As discussed previously, the flu shot changes from year to year, meaning that the potential allergens also change. This year, the Centers for Disease Control and Prevention recommends that anyone who has an egg allergy get their flu shot, but in a medical setting with supervision from a health care professional who can identify and treat any potential issues quickly and efficiently.
Flu Shot Locations
Flu shots are produced by private companies and supplies vary. While you can get them at pharmacies like CVS or Walgreens, you will want to make absolutely sure that they have the vaccine in stock before you make a special trip to get the flu shot during pharmacy hours. Arrowhead Health Centers does have the flu shot ready at all
locations across the Valley
. You may call to schedule an appointment ahead of time, though walk-ins are also welcome. Wherever you get your flu shot this year, the bottom line is this: Unless you are one of the few people who is not a good candidate for the flu shot, there is no good excuse to not protect yourself and your family this flu season.
Save