Are you suffering from
chronic pain
and feeling a little down about it? Well, you are not alone! Actually, it is estimated that as high as 50% of people with
chronic pain also suffer from depression
. Since there are so many people who feel the same way, Arrowhead Health Centers decided to do something about it. We have put together a new research study called "Creating Healthy Balance: Managing Chronic Pain & Depression through Lifestyle Change." If you fit the mold, we are inviting you to take part in this study!
Chronic Pain & Depression
We Are Looking for Research Participants!
The purpose of this study is to address whether or not self-reported chronic pain and depressions scores will decrease following a 5-session group intervention. This course utilizes Acceptance and Commitment Therapy paired with the smartphone app MyFitnessPal targeted at healthy nutrition and physical activity.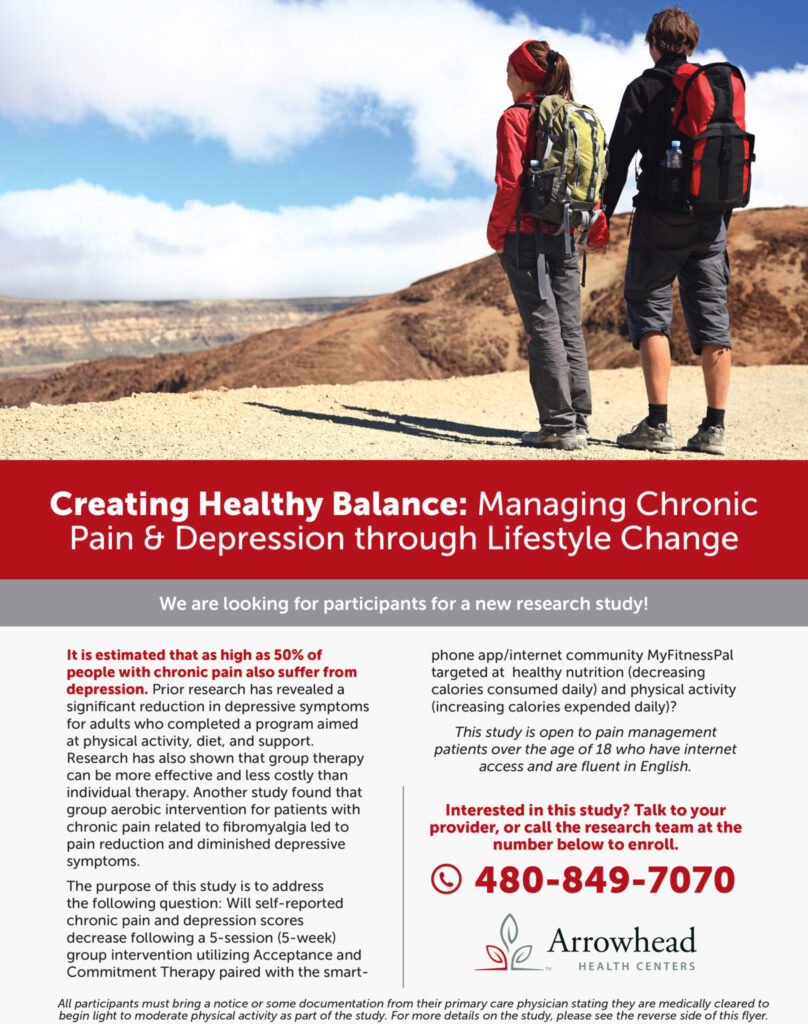 ---
To find out more about this New Research Study, you can read the attached flyer! When you have decided that this study has potential to help you, call our research team at 480-849-7070 and enroll today!