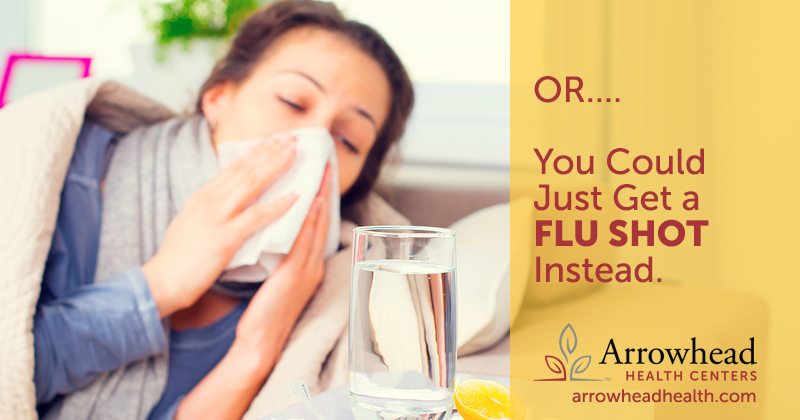 Join in with
ABC 15 News
, on what is happening in the flu season this year. ABC 15 News interviews Dr. Janice Johnston for her insight on how to avoid the flu and why it's so important to get your flu shot before the problem arises. One of the most important things you can do if you feel that you are becoming sick is to stay home! You need a lot of rest and time for your body to recover fully, and of course, always wash your hands. Many people do not realize the importance of washing their hands and keeping germs from spreading.
Patients should get a flu shot every year as there are different flu viruses that spread each year. In effort to prevent disease, the shot is estimated to be 63% effective in combatting the
flu virus
. It is recommended that anyone above the age of 6 months get a flu shot unless the patient has a severe allergy to eggs. If you have already had the flu this year, then you do not need to have the vaccine. Arrowhead Health Centers has
4 locations across the Valley and Prescott
to administer the vaccine. Walk-in appointments are welcome, although it is recommended you
call ahead
for best available appointment times. The Flu shot is safe and an effective way to aid in preventing the spread of disease. Get your flu shot today!