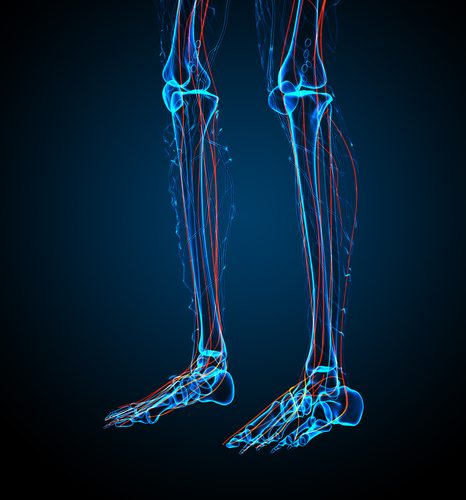 There has been quite a bit of attention and focus given to peripheral neuropathy recently in the health community. Some people are just hearing about it for the first time and wonder if they might be experiencing symptoms without knowing. This is especially true for people who are most likely to get peripheral neuropathy, such as diabetes patients and those who may have gone through chemotherapy.
So, Do I Have Peripheral Neuropathy?
More than 20 million people in the United States have been diagnosed with peripheral neuropathy. With over 100 different variations of the condition, people from all walks of life are discovering that they may have it. Peripheral neuropathy affects the blood supply to the microscopic nerves found in our arms, hands, feet and legs. It is often a result of damage that has been done to your peripheral nervous system. These nerves communicate important sensory messages from our brains and spinal cord to every other part of our bodies. Much like static heard over the phone, peripheral neuropathy can interrupt and distort the communication between the brain and the rest of the body. How to tell if you have peripheral neuropathy
Irritating prickling, numbness, or tingling – a feeling of tiny pins and needles poking your feet or a feeling as if your legs have fallen asleep.
Unexpected electric-like shocks – feels like sharp zaps of electricity shooting from the bottom of your feet all the way up your legs.
Loss of balance – falling or instability due to the loss of feeling in your feet.
Constant need to move legs or feet – tingling or discomfort that causes you to shift or adjust frequently, especially when sleeping.
Extreme sensitivity to touch or temperature – when bed sheets feel intolerable or when feet are ice cold even when it is extremely warm outside.
Cuts or sores that will not heal – when even small scrapes or cuts will not heal or even grow worse over time.
If you find yourself dealing with any of these types of symptoms, we highly recommend that you talk to a peripheral neuropathy expert at Arrowhead Health Centers. These sensations can become much worse over time when left untreated. While there is no cure for peripheral neuropathy, there are treatments that can control it. While there are many different ways to get peripheral neuropathy, the most common causes are diabetes, physical trauma, chemotherapy and autoimmune disease. If you have experienced any of these issues in the past, there is likelihood that you may experience peripheral neuropathy at some point in your life. Call Arrowhead today at 623-334-4000, option 9 to set up a free consultation where we can discuss options for treating your peripheral neuropathy symptoms.