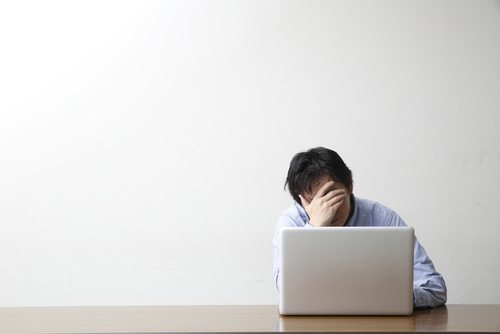 Those who do not experience chronic headaches on a regular basis will never truly understand the pain and suffering of those who do. Unlike getting the flu or catching a cold, headaches have very few if any outwardly visible symptoms, making it difficult to convey the intensity of the pain.
Frequent Headaches
Not only do headaches, such as migraines cause pain to the point of feeling nausea, they are debilitating and frustrating. Often, the millions of people who do experience headaches have very little warning of when they will strike and have no idea how long they will last. Scientists and doctors continue to work to understand the causes of headaches, including inflammation of blood vessels in and around the brain, infections, brain tumors, or traumatic brain injury. Various treatments have been offered to those who suffer from intense headaches on a regular basis. These treatments often include prescribed medication such as painkillers.
How Diet Plays a Role with Headache Control
One contributing factor that has been shown to have an impact on not only the frequency of headaches, but also the severity, is our diet. Believe it or not, by focusing on what we eat, we may be able to do a better job of preventing headaches. Some patients have found that very specific foods can cause headaches. For example, there is a story of a woman who experienced migraine headaches for over 40 years. After some testing, it was determined that eating eggs triggered her migraines. Once she stopped eating eggs, she stopped having headaches. If she started eating eggs again, the headaches would return. Dairy products, peanuts and eggs have all been found to contribute to some people's headaches. This definitely doesn't apply to everyone.
Hormone Imbalances
In addition to diet, it has also been shown that imbalances in hormones can relate to the frequency of headaches. Many women often experience premenstrual headaches. This is often caused by too much estrogen and not enough progesterone. Factors such as stress, lack of sleep, too much alcohol consumption, not enough exercise, sugar, flour and starches have all shown to contribute to hormone imbalances that may lead to headaches.
Tension Headaches
When the muscles in the neck and scalp become tense and contract, it can cause tension headaches. This is common in both adults and adolescents. Things like sleeping in the wrong position or holding your head in the same position for long periods of time without moving can cause muscle tension. Jobs that entail long hours in front of the computer or standing can lead to stress in the neck and head. The Headache Program offered at Arrowhead Health Centers includes a variety of approaches to aid in the reduction of headaches and the pain associated with them. When you work with our team of specialists, we incorporate treatments such as nutritional counseling, muscle and manipulation therapy, nerve block injections and acupuncture to name a few. Find a solution to your chronic headaches by calling us today at 623-334-4000.