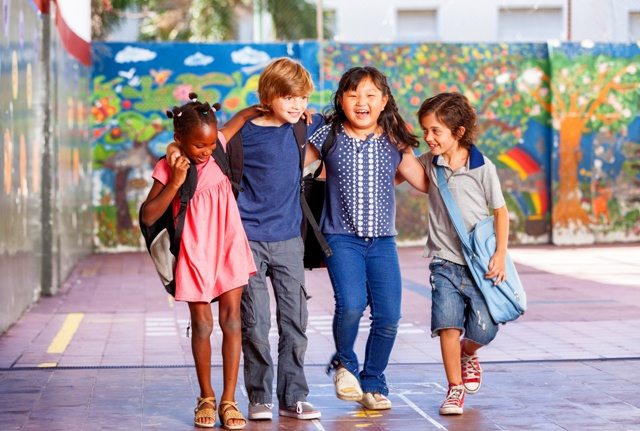 We've all been there. Waking up in the middle of the night to the sound of your first grader crying as her temperature rises. The drama of rushing her to a doctor's office as soon as possible, only to find out something that you already know: "let her rest, and it'll pass". Arrowhead Health Centers treat family practice in Arizona differently. We believe that happiness for a family begins when
every
member is healthy.
People Get Healthy…
Our care providers take time to hear about the history, cares, and concerns of each patient. The goal is the treat each family unit as if they were
one patient
. Healthy people are happy people! Our specific focuses throughout the Centers provide custom programs for each member of your family. Our family practice in Arizona begins with comprehensive physical exams for each member of your family. From there, some screening and testing might be required, but can conveniently be done on-site. The days of driving around from specialist to specialist for custom and high-tech family practice in Arizona are over! People get healthy if you put people first.
…If you Put People First.
Each one of our offices for family practice in Arizona has what we like to call "Annual and Well Visits". Male or female, young or old, our medical professionals will give each member of your family guidance, advice, and catch any medical issues early. Too often people put off their health because they're too busy, distracted, or stressed. A pre-scheduled check-up for your whole family will always keep your mind at ease. You're in good hands. Some of our more common family programs are
allergies and asthma, everyday illnesses, labs/bloodwork, DOT physicals,
and
diabetes management
. Keep in mind, all of these ailments can be treated
in one place
. Arrowhead Health Center is changing the game for family practice in Arizona.
All in One Place
As opposed to traveling all around the Valley to find all-in-one family practice in Arizona, why not just make one stop? Arrowhead Health Centers have on-site labs- just for you. We are able to complete all blood work and body scans for a diabetic panel, thyroid testing, metabolic testing, and more. What does this mean for you (aside from saving on time and gas)? It means that all the specialists working on you or your family member are under one roof. Your records, x-rays, and meetings all happen in the same place: Arrowhead Health Center. Let us know when you would like to get started with your all-in-one family practice in Arizona (because we offer same day service). To get in contact with a team member at any of our Arizona locations, give us a call at 623.334.4000! Healthy people are happy people, and People Get Healthy if You Put People First.