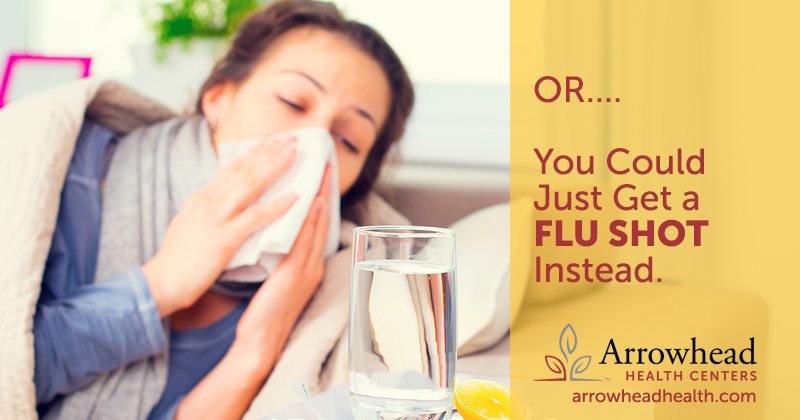 Arrowhead Health Centers' Medical Director, Dr. Janice Johnston talks Flu Shots Phoenix AZ with Fox10 News. In the video, she discusses why it's important for people to get a flu shot each year as well as why the nasal spray used last year will not be used this year.
Dr. Janice Johnston Chats with Fox10 News About Flu Shots Phoenix AZ
More about the Flu Shot
Patients should get a flu shot every year as there are different flu viruses that spread each year. In effort to prevent disease, the shot is estimated to be 63% effective in combatting the
flu virus
. It is recommended that anyone above the age of 6 months get a flu shot unless the patient has a severe allergy to eggs. If you have already had the flu this year, then you do not need to have the vaccine.
Flu Shots Phoenix AZ
Arrowhead Health Centers has
4 locations across the Valley and Prescott
to administer the vaccine. Walk-in appointments are welcome, although it is recommended you
call ahead
for best available appointment times. The Flu shot is safe and an effective way to aid in preventing the spread of disease. Get your flu shot today!