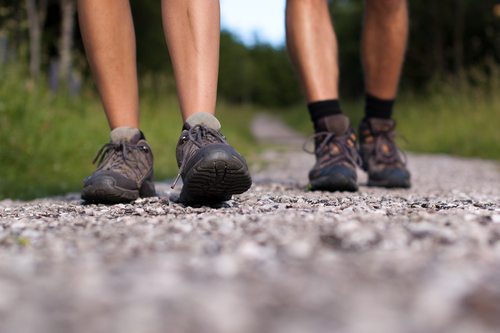 Each year in the fall, thousands of people from across the country make the trek to states like Arizona to spend the winter. They come to avoid freezing weather and heavy snow and to enjoy the wonderfully mild winter weather we experience here in the Phoenix area. For those of us who have lived here all or most of our lives, it can be easy to forget just how lucky we are to have such great weather this time of the year. Being able to wear shorts to Thanksgiving dinner and take a walk on Christmas day with only a light jacket is something that many across the country are envious of. This is our reminder to you to get outdoors and enjoy the great fall/winter weather we are blessed with. There are so many advantages to staying active, not only physically, but mentally too.
Combat Seasonal Affective Disorder
According to the U.S. National Library of Medicine, 9.7% of the population of our country suffers from Seasonal Affective Disorder (SAD). One of the best ways to treat SAD is to get outdoors and stay active. We often make the mistake of thinking that exercise needs to be intense and somewhat difficult before it will do us any good. This is not true.  Even simple exercises, such as walking, can help boost our energy and our mood. Make it a point to for a walk on a regular basis. It does not have to be a long walk. Try once around the block to start and then build from there.
Find Reasons to Go Outside and Play
Not every outdoor activity needs to be carefully planned in advance. Look for spontaneous opportunities to get outside. Go throw the football around with your kids or take a brisk after dinner walk. Play tag in the backyard for 15 minutes or just sit on the front porch and enjoy the cool air. Research shows that just being outdoors is good for us.
Go on an Adventure
The holiday season provides plenty of opportunities to participate in activities with friends and family. Start planning those activities as outdoor adventures. Take a hike with your family on New Year's Day or visit the Desert Botanical Gardens for an afternoon with friends. Change things up and have your holiday party outdoors with some patio heaters. Not only will being outdoors make a difference in your physical and mental health, but you will also be creating unforgettable memories. We hope you will find some time to get out and enjoy the outdoors this winter — it's a great way to ring in the new year with some healthy habits. Arrowhead Health Centers is here to help you start the New Year off on the right foot, as well. Our helpful and friendly staff is here to help with all of your primary care, physical rehabilitation (including chiropractic), and pain management needs. Give us a call at 623-334-4000 for your same day/next day appointment.