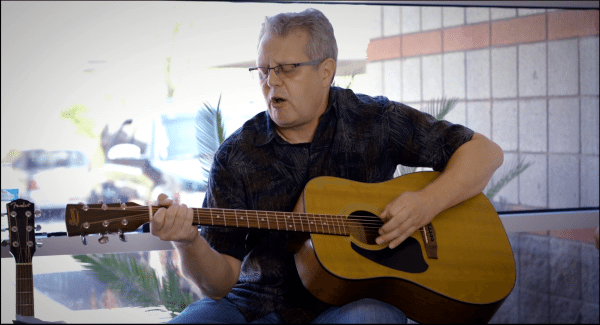 Arrowhead Health Centers' Medical Director
Dr. Janice Johnston
has a passion for the blues. So much so that she serves on the board of the
Blues Foundation
, a Memphis based organization whose mission is to preserve blues heritage, celebrate blues recording and performance, expand worldwide awareness of the blues, and ensure the future of this uniquely American art form. This avid love for music has also found its way into her medical career, combining both passions into a program called: Let the Music Heal You, which combines the health benefits of music with entertainment for those Arrowhead Health Centers' patients waiting in the lobby before their appointments.
The Health Benefits of Music
Have you ever been feeling down or tired while you're at home or in your car and a song comes on the radio that just changes your whole mood and makes you feel more alive? This is an example how music can heal. Dr. Johnston explains: "Hearing a song (that makes you feel good) releases hormones in your brain. Those hormones can help aid in the healing process." The health benefits of music are numerous including
pain relief, increased workout endurance and performance, and reduced stress
. Combining the healing benefits of music into Arrowhead's waiting room of sick patients seemed like a logical step.
Let the Music Heal You
"We started the program about 8 years ago," explains Dr. Johnston, "and its been such a big hit with our patients." "It started off as a weird gig for us because we were playing to sick people and didn't know what to expect," says Wally, a member of Salt Lick Sue, a blues band that performs for the Let the Music Heal You Program. "But its turned out to be one of our favorite gigs because it's so positive and the people have been so appreciative." The program has been such a huge hit with patients and staff because it provides a positive atmosphere for the building and takes advantage of the health benefits of music. Patients who are sick and in
pain
can get a momentary distraction from how they are feeling and start their appointments off in a better mood than when they arrived.
Finding Innovative Ways to Put People First
Whether its little things like providing live music and entertainment for sick patients or major things like having a highly trained staff that is well qualified to meet your care needs, Arrowhead Health Centers will put you first. Its not just a neat saying, but Put People First and People Get Healthy is the core motto of everything we do. You don't need to be sick to drop by and watch one of our talented performers playing a show in our lobby. Come on in for a visit and see for yourself the immediate difference between Arrowhead Health Centers and other doctor's offices. Who knows, the music may even heal YOU a little bit. Check out our
upcoming events on Facebook
to see when the next performance is coming up!
Save
Save
Save
Save
Save
Save
Save
Save
Save
Save