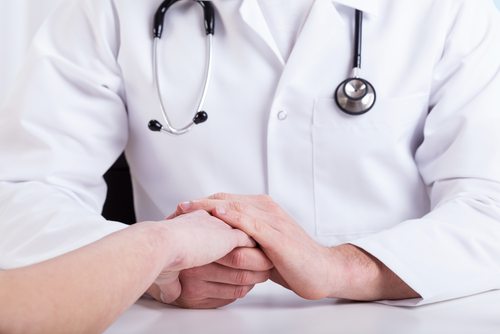 As knee joints lose their ability to absorb shock, the result is painful and debilitating knee pain that can keep you from living life to the fullest. While there some very effective treatments and rehabilitations available for
osteoarthritis
of the knee, including injections and strength training, it is important to find the right doctor who will be able to address the issue correctly. To ensure your
knee pain is treated
in the most effective way possible, you should focus on finding a doctor with the right experience, one that offers the best techniques and has extensive knowledge of the causes of osteoarthritis of the knee.
Experience Matters
We are fortunate to live in a day and age when we are able to tap the talents of
doctors who are highly specialized
in their specific fields. This is especially true when it comes to finding a doctor who can treat knee pain. Take the time to find an experienced doctor who has a successful track record of success in prescribing and facilitating knee treatment and therapy. It never hurts to ask questions regarding the length of time a doctor has been specializing in knee therapy and what his or her credentials include. Find out more about their success stories and what methods they find work the best.
Solid Techniques
You can learn quite a bit about a doctor by finding out more about the
therapies and treatments
they prescribe. Are the treatments offered successful? Are they used by others in the field? Do these treatments simply mask the symptoms, or do they actually address the root of the problem? Does the doctor offer more than one option before moving forward with knee replacement surgery? Learning more, not only about the treatments themselves, but also about the delivery methods, including supporting staff and equipment, can help you feel more confident that you are choosing a qualified doctor for knee treatment.
Knowing the Causes
When dealing with any chronic pain or illness, it always helps when you work with a doctor who is able to thoroughly explain what has caused the situation to begin with. This helps you to have a better understanding of your pain and also helps you feel more confident about the treatment that follows. Having a doctor walk you through the knee pain and explain exactly how his or her treatment plan will address the root issue and why, will make a big difference. Remember to ask questions and expect an open and thorough communication from your doctor. To help those in search of answers for their knee pain, the Arrowhead Health Centers offers a monthly seminar, free of charge. We invite you to call us at 623-334-4000, option 9 to find out more about our next seminar.