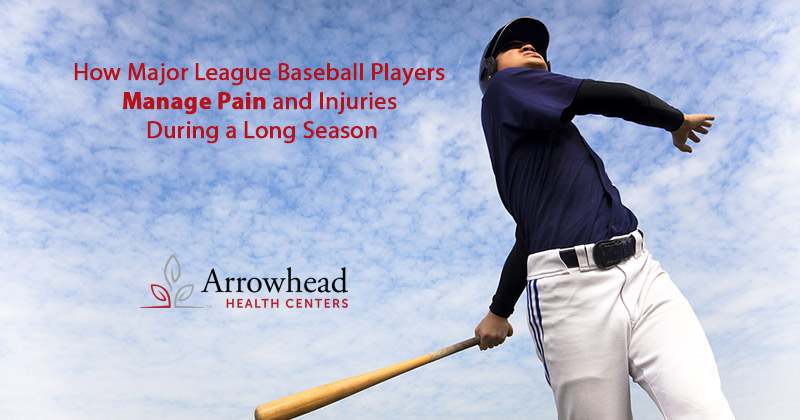 Spring Training and the Cactus League are in full swing in the Phoenix, Arizona area. Fans are tailgating, eating ballpark food, singing "Take Me Out to the Ball Game" and watching athletes perform at a high level. But, baseball players (and fans) know all too well the physical toll that the sport can have on players' bodies. With each Major League Baseball team playing 162 games in the regular season alone, how is an athlete supposed to hold up to the inevitable pain and injuries? Luckily, there are more treatment options than ever to help players manage pain and reduce the impact of injuries on their performance. The following medical treatments may not be as magical as a perfect game, but they are pretty revolutionary and their potential for
pain management
cannot be overstated.
Platelet-Rich Plasma Therapy to Manage Pain
Ulnar collateral ligament reconstruction (or UCL), known to baseball fans as Tommy John surgery because MLB pitcher Tommy John was the first major league baseball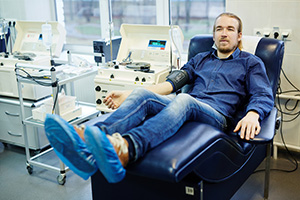 player to undergo the surgery, is a major operation frequently needed by pitchers to reconstruct their elbows as a result of the huge amounts of stress the joint undergoes in the course of throwing impossibly fast, accurate pitches. Because the surgery almost surely is season-ending for even an otherwise-healthy player, many athletes attempt to manage pain with medications and topical creams, often further aggravating the injury by continuing to put strain on it while they "play through." Nobody wants to be out of their respective jobs for months. Extensive loss of time can have a significant impact mentally, financially and obviously physically. However, with the advent of
Platelet-Rich Plasma (PRP) Therapy
, many players are finding that they are able to postpone or even avoid the hazards, recovery time and long rehabilitative period associated with the surgery altogether. In fact,
in one peer-reviewed study
, 67 percent of professional baseball players who had ulnar collateral ligament injuries were able to return to professional play again after receiving Platelet-Rich Plasma Therapy treatments. In addition to Tommy John injuries in MLB pitchers, team doctors prescribe PRP treatments for a growing number of soft tissue injuries, including muscle strains (Also known as muscle "tweaks," "sprains" or "tears," muscle groups primarily used in running, throwing and batting—those in the legs or abdominals areas—are the most prone to fall victim to the injury). So should you consider PRP Therapy to manage pain associated with your injury?
In the words of L.A. Dodgers team physician Dr. Neal ElAttrache
, "There's no downside to trying it. It won't hurt you." But please don't just take his word for it—get a personal consultation with a
healthcare professional
to be sure you are a good candidate.
Stem Cell Therapy for Pain Management
Another treatment for
effective pain management
and to promote healing that is
gaining in popularity among professional athletes
is the branch of regenerative medicine comprised of stem cell therapies. While stem cell therapies is a catch-all term for a wide range of treatments that are at varying stages of development, injections with stem cells harvested from non-embryonic tissues are currently the most prominent approach. Arrowhead Health Centers, for example, uses
Placental Tissue Matrix Therapy
. This type of
stem cell therapy
harnessing the undifferentiated state of cells within the placentas from healthily born babies to manage pain that results from chronic back, knee, and joint problems. From these cells, damaged tissues (like worn cartilage) are replaced with new cells—hence the term "regenerative medicine." This particular type of treatment is so effective for pain management and healing injuries that some have even ventured to suggest that
it may one day completely replace
the Tommy John surgery described earlier in this article.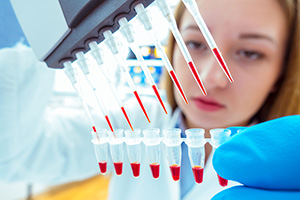 Hyaluronic Acid Treatment to Manage Pain
In addition to the injuries that require the pain management approaches of PRP and stem cell therapies, professional athletes like baseball players are also taking preventative measures to manage pain and avoid injuries in their healthy or healing joints. Hyaluronic acid therapy and stem cell therapies are also compared and confused with each other, so it is important to
know the difference
. Hyaluronic acid injections are a great way to lubricate joints (acting as a shock absorber), resulting in a reduction of the amount of wear and tear on the ligaments and tendons in the joints and compensating for lost cartilage. The Diamondbacks starting pitcher Zach Greinke, for example,
has been known to receive the injections
as a preventative measure over the course of multiple seasons. Odds are you are not a professional baseball player. But there is a very good chance that you have certain pain management needs and injuries in common with your favorite all stars. To manage pain like a pro, contact Arrowhead Health Centers to schedule a consultation.