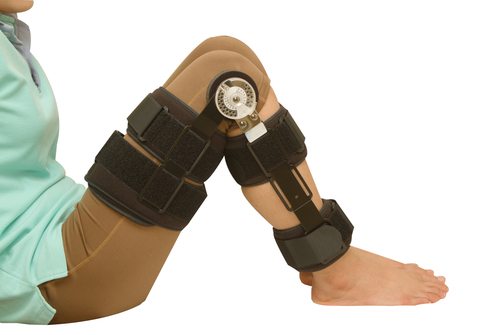 OsteoArthritis is the most common joint disorder experienced by Americans. The slow degeneration of cartilage in knees, hips, hands, and lower back significantly affects the efficiency of these weight-bearing joints and can cause pain and discomfort. In most cases, the symptoms of OA appear gradually without any apparent initiating cause. Most people who suffer from OA notice that their symptoms get worse as they get older, which is why it is frequently associated with the aging process.  Some of the most common symptoms of OsteoArthritis include the following:
Joint stiffness after resting for a while
Pain during activities like walking, using stairs, playing golf, bicycling, and gardening
Decreased range of motion
Popping sensation known as "joint crepitus"
For years now, OA patients looking for relief from their symptoms will often turn to surgery for relief. These surgeries include procedures that fuse bones together, smoothing rough joint surfaces, removing loose cartilage or bone fragments, or even joint replacement surgeries. Surgeries are irreversible and intense – they often require significant recovery time and rehabilitation before a patient is back to normal. Most people would rather avoid surgery if at all possible. The good news is, there are other treatments for OsteoArthritis that can be just as helpful as surgery. Medical studies have proven that combining non-surgical treatments like functional strength training and all-natural hyaluronic acid injections can help patients avoid surgery.
Functional Strength Training
Even though using joints can be painful and difficult, exercise is actually a key part in helping to strengthen and rehabilitate your joints. It helps restore your flexibility and range of motion. At Arrowhead Health Centers, our team of therapists work with our patients training them how to properly exercise injured joints without causing further damage or pain.
All-Natural Hyaluronic Injections
By injecting this all-natural and lubricating medication into the affected joints, it can help to create a cushion and prevent pain. The injections are safe, painless, and approved by the FDA. We have found that using these injections along with physical rehabilitation provides significant reduction in pain in patients with OA.
Custom Medical Bracing
In addition to physical training and hyaluronic injections, we often suggest our patients use unloading braces to mechanically support knees. These braces create a small space inside the joint that provide both stability and immediate relief to bone on bone pain. As part of your Recovery Game Plan you will continue to meet with your doctor to avoid creating an over-reliance on the brace. These are three important strategies we use at Arrowhead Health Centers as we develop a customized and unique Recovery Game Plan for each patient we see. We work with you to ensure the treatments we provide make the most sense and help you see the best results. Call us at 623-334-4000 option 9 to set up your consultation.