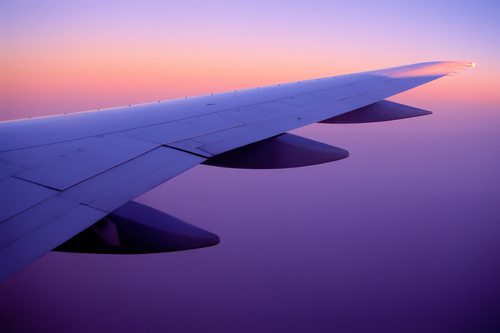 Traveling for the holidays? Here are some tips to help make the journey pain free!
The holiday season truly is the most wonderful time of the year. You may have family or friends across state lines or across oceans that you long to see, or even destinations you wish to explore.  Worrying about an illness or feeling unsure about your ability to travel with symptoms of osteoarthritis do not have to hold you back from travelling for the holidays. Here are some tips to help you make your journey pain free.
Pack Your Bags
Pack light. Packing a few light suitcases is better than taking one large, heavy bag. If possible, try to travel with someone or make arrangements so that there is always help available for lifting and transporting luggage. Packing light ensures your safety even if you do need to carry them one at a time.
Bring the essentials. Do not forget to bring necessary prescription and over the counter medications, as well as any other pain-relief items you might need (i.e. heating pad, cane, brace, etc.).
Hydrate. Drink plenty of water before you leave and be sure to take water with you. Staying hydrated is key in helping your body stay comfortable and healthy during a trip.
Advice for Road Trips
Give yourself time. Arrange your schedule so that you leave plenty of time for extra stops along the way. Take advantage of rest stops and be sure to get your body moving every few hours, at least.
Make the ride comfortable. Small pillows, blankets and ice packs are all compact enough that they can fit in the car and can make a big difference in your comfort level. If you are the driver, be sure to consider safety before using any materials around your seat.
Posture and stretches. If you are able to move a little bit while riding along, make a point to stretch your muscles or make small movements here and there.
Tips for Flying
Choose the right seat. When possible, select an aisle seat so that you are better able to stretch your legs and get in and out, when allowed.
Small movements along the way. Heel and toe raises, arm stretches and walks to and from the restroom are great ways to keep your body in occasional motion during a flight.
Food and beverage choice. Alcohol, caffeine and salt can all dehydrate your body and increase inflammation. Choose alternatives like cranberry juice or water to help your joints stay healthy.
Destination Details
 Hotel accommodations. Call before booking your hotel to see if they have a room available on the ground floor and if they offer extras like saunas or spas for relaxation, handrails in restrooms for safety, and assistance with baggage.
 Staying with friends or family. Kindly ask for the help that you need. Little things like extra pillows, lower floor sleeping arrangements and activities that are easy on your body are usually easy to accommodate, but are helpful for the host to know ahead of time.
During this joyful time of year, follow these simple tips to help make your holiday travels pain free. If you need some personalized advice or would like to visit with one of our providers before an upcoming trip, please give us a call at 623-334-4000. Happy Holidays and safe travels to you and yours!