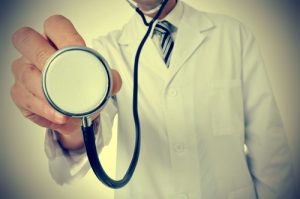 Once a person begins to experience the discomfort of peripheral neuropathy (PN), it is likely that they will continue to feel the symptoms for the rest of their lives. There is no known cure for peripheral neuropathy, but there are treatments that can help patients manage the symptoms and prevent it from getting worse. If left untreated, the numbness, tingling, and burning caused by peripheral neuropathy will get worse over time. The damaged nerves will continue to send confusing messages to the brain more frequently until the spinal cord gets so used to sending the signals, it will continue to do it on its own.
Related:
Why You Shouldn't Wait to See a Doctor if you are Experiencing Neuropathy Symptoms
How quickly the progression of peripheral neuropathy happens is largely determined by the extent of the injury to the nerve. Slightly damaged nerves are much easier to deal with and treatments can have a much more significant impact. If the damage is too severe or has been damaged for too long, the symptoms of peripheral neuropathy are more difficult to manage. This is why it is so important that PN is addressed as early as possible.
In very rare cases, if a patient has waited too long to seek treatment for peripheral neuropathy, there is not much a doctor can do to help. The best thing to do if you think you might be experiencing peripheral neuropathy symptoms is to reach out to Arrowhead Health Centers as soon as possible and schedule a consultation. Our team of helpful and friendly specialists will work to develop a Recovery Game Plan based on your symptoms. The goal with any treatment is to help the damaged nerves get the oxygen they need to slow down the confused messages they are sending. At the same time, we want to be sure we are doing something to manage the discomfort you may be feeling. It is equally important that we are working on a strategy to help our patients avoid further injury, such as foot ulcers and infections, which can lead to even worse problems.The first step in the process is calling us at 623-334-4000, extension 9, to set up a free consultation with our team. During this initial consultation, we will discuss your specific symptoms and how treatment can provide relief. Give us a call today. We look forward to hearing from you.