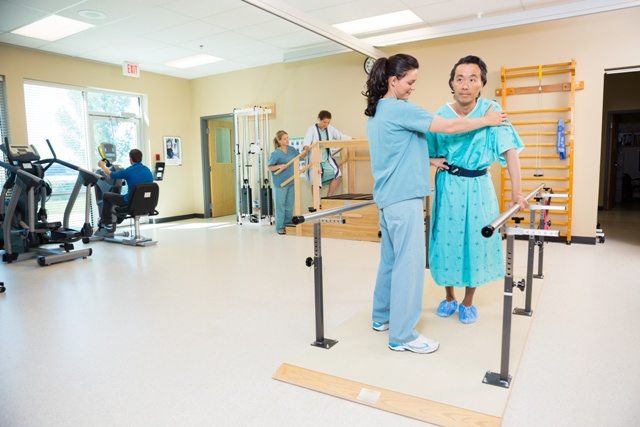 'Pain management' is a phrase often thrown around in the health industry. Patients use it, doctors use it, clinics use it, but what does it mean? In its essence, 'pain' occurs whenever a person experiences some kind of physical or mental discomfort. At Arrowhead Health Centers, we treat pain management in Arizona differently. For us, it all begins with how it is approached
from the beginning
.
What does pain management in Arizona mean to us?
Our team of doctors, nurses, and therapists approach pain management by first discovering its source within the body. We believe that with all the various kinds of 'pain' each patient's situation is unique and therefore requires a customized treatment program. Arrowhead Health Centers provide each patient with access to a team of primary care providers, pain and injury provides, physical therapists, and chiropractors all working together to create tailored plans for pain management in Arizona. We call it the
Recovery Game Plan
.
What kinds of pain do we fight?
Our multi-speciality treatment
Recovery Game Plan
is designed to categorize the kind of pain that a patient is feeling. We generalize these 'types' into four types:
acute pain and injury, chronic pain, pain due to nerve injury,
and
palliative pain
. Acute pain and injury is pain that has a known cause or only occurs for a limited time; this kind of pain management quickly responds to treatment through a custom
Recovery Game Plan
. Chronic pain is pain that happens
after
an injury has healed and reoccurs for months due to a lesion that is not expected to heal or other problems in the patient's body. Pain due to nerve injury is just that: pain caused by an injury or other problem within the nervous system that renders the patient unable to fully heal. Finally, palliative pain is the most difficult because it is progressive. It is essentially chronic pain that just won't quit! Our team treats this kind of pain management in Arizona with constant care and therapy in order to restore the body to full health.
Who benefits from pain management in Arizona?
You! The Arrowhead Health Centers' teams are on the case 24/7. After we discover the type of pain the patient is experiencing, we do a series of tests and therapies in order to create a custom
Recovery Game Plan
and attack the pain at its source. From our revolutionary
OsteoArthritis of the Knee Program
to our
Sports Injury and Rehabilitation
programs, our fellowships of trained doctors and professionals keep your entire experience specific and to the point. We believe that waiting in waiting rooms to see doctor after doctor is a thing of the past. It's time to create a one-visit experience that leaves you feeling at ease about your pain management being in the right hands.
How do I get started with pain management in Arizona?
Arrowhead Health Centers have locations all throughout the Valley in order to be at your beck and call. Our teams work with the most advanced treatments, programs, medicines, and machines in order to most efficiently fix the problem. Get started on the road to health and happiness by asking about the
Recovery Game Plan
at any one of our centers. Call 623.334.4000 today and start breathing easy tomorrow.
The pain management game has been changed.