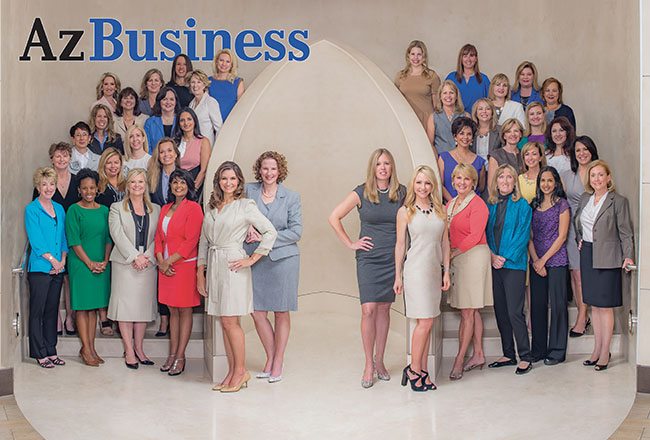 Dr. Janice Johnston, Arrowhead Health Centers' Medical Director and Co-Founder of Redirect Health, has received yet another accolade from the media. This time, the Glendale, Mesa, Surprise, and Scottsdale family practice physician was honored by
AZ Business
as one of the Most Influential Women of 2016. AZ Business describes that the Most Influential Women of 2016 are women they consider to be "innovators, trailblazers, and leaders of industry." As we are well aware, Dr. Johnston has most certainly demonstrated these qualities year after year.
A Healthcare Innovator
In addition to leading medical operations, Janice leads an active Scottsdale family practice (as well as in Glendale, Mesa, and Surprise) and cares for patients of Redirect Health as well as Arrowhead Health Centers, a comprehensive and integrated network of Patient Centered Medical Homes (NCQA Level 3) and surgery centers that she co-founded with her husband, Dr. David Berg, who is also a co-founder of Redirect Health. Janice and Dave opened Arrowhead in 1997 after relocating to Phoenix from Toronto, Canada, with the hope of realizing a new vision for healthcare:
Put the patient first
House numerous practices and specialties under one roof
Eliminated administrative inefficiencies that drive up costs.
Over the next two decades, their vision was realized, and they continued to identify opportunities to provide high-quality care that also was affordable and convenient.
Dr. Johnston Still Finds Time to Give Back
An avid blues music fan, this busy Scottsdale family practice physician has found a way to fuse her personal and professional interests. Janice currently serves on the Board of Directors for the
Blues Foundation
in Memphis, Tennessee, where she oversees the Foundation's Hart Fund that helps blues musicians and their families with medical and funeral expenses, and she provides free health screenings for musicians at blues events. She also participates in the MusicCares provider network through the Grammy Foundation, which helps musicians with medical and living expenses. If you would like to schedule an appointment with Dr. Johnston or any of our highly sought after staff, contact Arrowhead Health Centers today. Give us a call at 623-777-5587 to speak with a helpful & friendly representative or
click here
to book an appointment online.
Save
Save
Save
Save