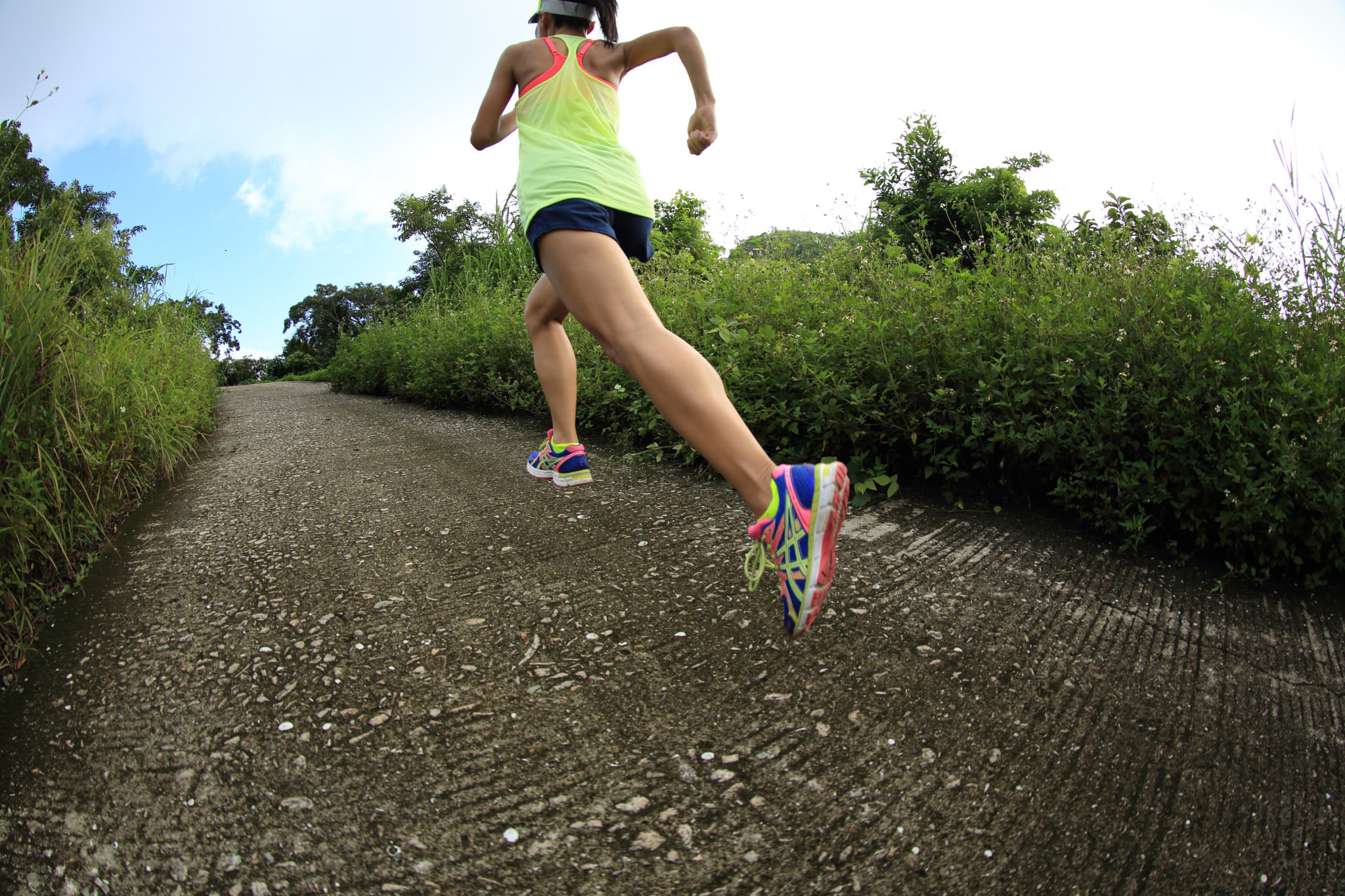 Hundreds of thousands of people are participating in an exciting new therapy in the hopes of avoiding knee surgery: Stem Cell Knee Injections. Arrowhead Health Centers caught up with one of our patients, Karen, who was willing to give an account of her experiences both before and after the injections. Here is her story.
It Started With a Morning Jog
I've been suffering with right knee pain for the past seven years, and it got to a point where I felt the pain was running my life. I tried every knee therapy out there: cortisone shots, physical therapy, massage therapy, and even acupuncture. Everything but surgery, because there are just too many questions. What if I don't heal well? How long will I be out of work? I thought there was nothing left to do. That is, until I found myself at Arrowhead Health Centers talking to 
Dr. Shah
about a cutting edge therapy that can prevent surgery altogether. That day I started my journey with 
stem cell knee therapy
, and it has changed my life.
My journey began on a seemingly normal morning, when I went out for my daily run, and came back with a torn muscle. I was in a lot of pain, but I didn't really think much of it. I figured I would get it treated, heal up, and go on with my life. I had no idea the effects would be so severe, or the places it would take me.
I found myself with pain always in the forefront of my mind. Do I live the rest of my life like this? My orthopedist at the time told me to take Advil, and when it gets too severe, we can replace your knee. I felt powerless. After exhausting all of my other options, I was confronted with my situation: either have surgery, or find a new way. Wondering what professional athletes did for their joint problems I began researching cutting edge treatments and treatments undergoing 
clinical research
. I saw people talking about stem cells everywhere I looked. I set out to find a place to get treatment, and was surprised to find one in 
Glendale
, my own back yard.
(Editor's note: stem cell injections are offered at our Scottsdale, Glendale and Surprise 
locations
)
What is Stem Cell Knee Therapy?
When I went in to see Dr. Shah at Arrowhead Health Centers, I was terrified. I told the doctor about my fear and he took no time in reassuring me and explaining the treatment to me. He told me that they use amniotic stem cells, which they get from the placenta after a healthy live birth. Not only do they get stem cells, but they also get things like growth factors, 
hyaluronic acid
, cytokines, and other natural cells that are present in our bodies, and used to heal tissues. The amazing thing is that the stem cells they use heal tissues, and can actually grow new cartilage, tendon, ligament, or muscle tissue that has been damaged as well. Dr. Shah has been featured in magazines and talks about this treatment:
"Regenerative medicine is a game-changing area of medicine with the potential to fully heal damaged tissues which offers hope to people who have conditions that in the past were beyond repair…
Stem cell
treatment takes advantage of the body's ability to repair itself with a safe and simple injection."
He told me the imaging showed severe damage to my knee and I was the
perfect
candidate. When he said those words, a weight was lifted and I felt hopeful for the first time in a long time.
What I Have Gained From No More Pain
The actual injection was not painful for me, and I was surprised at how quickly it was over. I noticed results so much more quickly than I had imagined. I've noticed that I have less stiffness, way less pain, that I can walk better, and have avoided surgery altogether. My biggest triumph has been victory over stairs. I can get in bed without pain, I can sit down and stand up easily, and I can do things over longer periods of time. With the physical therapy that Arrowhead Health Centers also offered me, my range of motion has improved in every aspect. I can even walk normally now. I had some imaging done after a year and my knee has grown back cartilage and repaired my
muscle damage
. I am no longer broken.
There Is Hope
It is a remarkable thing to have the opportunity to heal. Today I am so hopeful and optimistic. I no longer have to stare down the barrel of the rest of my life and ask myself if I'll be able to make it. My knee no longer hurts day in and day out, and if I had to do this all over again, I wouldn't hesitate for one moment. Arrowhead Health Centers has given me a new lease on life with their stem cell knee therapy program, and it feels amazing. If you suffer from knee pain like I have, please do yourself a favor and call them to set up a consultation. Call Arrowhead Health Centers at (623) 777-5587 to ask about their stem cell therapy, and I guarantee you will be glad you did- I was.
(due to patient confidentiality and HIPPA regulations this journey is taken from multiple patients at AHC)