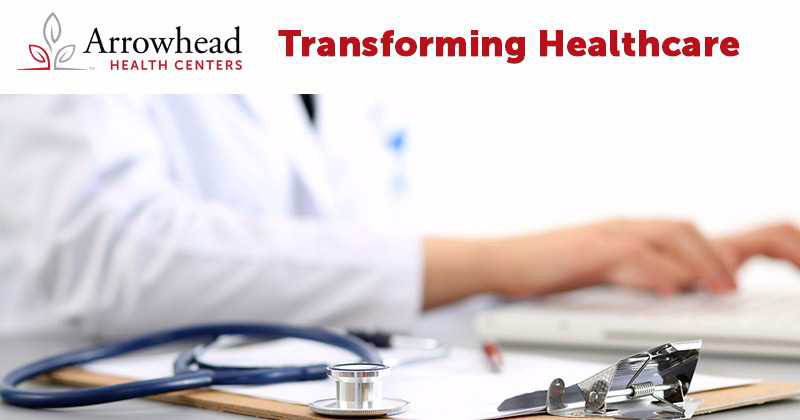 It started as a simple idea to offer chiropractic care and allopathic medicine offerings shoulder to shoulder under one roof, but it became so much more. In 1997, the husband and wife team of Dr. David Berg, a chiropractor, and
Dr. Janice Johnston
, MD, a family practice physician, started
Arrowhead Health Centers
. Two decades later, Arrowhead is home to six multi-disciplinary centers; however, with the introduction of sister-company Redirect Health, the enterprise is also a system game changer that's forcing Arizonans to reconsider how they spend their insurance dollars and access routine health care.
The Problem With Health Care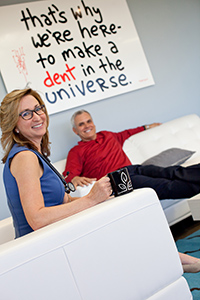 In 1995, the couple traded snowy Canadian winters for 300-plus days of Arizona sun. However, they also both quickly learned about the American administration-heavy, wasteful health insurance model that burdened people with unnecessary costs and painful doses of confusion. It was, and still is, a system that keeps doctors worried about coding systems to assure they get paid. It invites complete misunderstanding for the true cost of any service delivered and people are often lost in the shuffle, Berg explains. "There are so many layers of nonsense and complete lack of transparency for costs," he adds. "All we wanted to do was take the good parts of the Canadian and American systems and meld them together, and then protect our customers from the confusing, annoying and wasteful parts."
Doing it differently
In 2007, Berg began to closely scrutinize Arrowhead Health Centers' own employee health care costs while maintaining the industry-leading elements his clinics offered, like same day/ next day appointments, online scheduling, and its "On-time" promise to customers. "We really started developing strategies for how to navigate the system and only pay fair prices — we needed to experiment and learn how to chart a common-sense system," Berg said. Berg shifted from fully insured plans for Arrowhead Health Centers employees to a partially self-funded one, then to a healthcare plan that wasn't insurance at all. With his own administrative costs cut by two-thirds, Berg offered, for a minimal monthly fee, a health plan with no copays, telemedicine access, a 24-7 concierge system guiding people to the best and most affordable care from the onset of symptoms to purchasing reasonably-priced prescriptions, to having babies, to treating cancer and beyond. Patient care was unmatched; outcomes improved and hospitalizations were well below system benchmarks. Reinsurance was purchased in case the costs ever got out of control, but so far, in the past 10 years, not one dime has been paid by an insurance company for claims.

Redirecting Health Care
The concept eventually evolved into Redirect Health, which started offering plans to Arizona small business owners and their employees in 2014. Its EverydayCARETM plan, starting at $105 per month, promises no copays and unlimited primary care, injury care, chiropractic, preventive annual exams, labs, and immunizations. A CARE Logistics navigational support system brings 24-7 access to the healthcare team who has the electronic records at their fingertips, and if an office visit is needed (about 70 percent of the time it's not), the CARE Logistics specialist sends a full report to brief the doctor before the visit. As with the earlier model, costs are so low for members, insurance is rarely needed (in fact, never so far). "What we want people to do is take that first $105 per month of their healthcare budget and pay for the routine care everyone is most likely to need and use, and just stop worrying about copays and the nickel and diming… If this is properly done, that makes the biggest, most impactful, difference," Berg noted. Redirect Health's EverydayCARETM plan is available, nationwide, to small businesses. Redirect recently rolled out its new iEverdayCARETM — those same proven benefits — to individual healthcare consumers in the Phoenix area, with plans to expand throughout Arizona later this year.
Advanced care
With costs easily controlled, Arrowhead and Redirect customers can also enjoy affordable advanced treatments, too. Arrowhead centers offer stem cell therapy,
platelet-rich plasma (PRP) injections
, dedicated
osteoarthritis care centers
, and other unique offerings. "When we make our expanded version of routine care work this well, we always find that the non-routine, expensive care isn't needed as much. When it is needed, we're able to lower costs with no compromise in quality. When this is accomplished, then insurance isn't needed much," Berg said. If you or someone you know is looking for a great clinic with multiple locations and plenty of amazing providers,
please contact us!