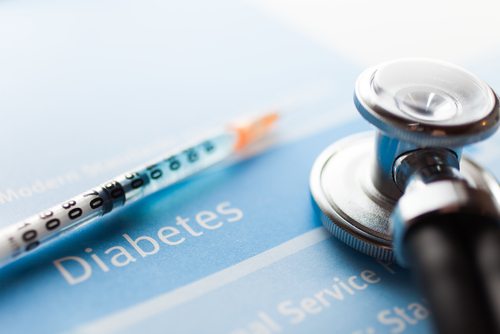 Once you know that you have diabetes, there are some important decisions you must make to determine how well you manage the disease. Diabetes requires management, awareness and attention to detail. The quality of your life now depends largely on how well you manage the symptoms and factors of diabetes. The most important part of managing diabetes is keeping your blood sugar levels in the range recommended by your doctor. This can be challenging, as there are many different factors that can affect your blood sugar levels and cause them to change. Some of the most important factors that can affect your blood sugar levels include the following:
Food
The foods you eat day to day play a major role in your ability to maintain blood sugar levels and effectively manage your diabetes. It is imperative that you have an understanding of not only what types of foods you should eat, but also how much and how often you eat them. It is extremely important that you learn to eat well-balanced meals as much as possible. Meals should have a good mix of starches, fruits, vegetables, proteins and fats. Pay close attention to the carbohydrates you choose to eat as some are much better for you than others. You should also be sure to coordinate your meals with your medications to avoid any spikes or drops in your blood sugar level.
Exercise
By exercising regularly, you are helping your body maintain your blood sugar levels by using insulin more efficiently. Even light exercise can make a difference. Discuss exercise routines and ideas with your doctor. Make sure you stick with a plan that is appropriate for your situation. At Arrowhead Health Centers, we highly recommend that you stick to a specific schedule when it comes to exercising and that you keep a record of when and how much you have exercised. As you exercise, be sure you check your blood sugar levels. Exercising can actually lower your blood sugar levels up to one day later.
Medication
Unlike other medications that you may have taken in the past for health issues, the insulin and other diabetic medications cannot be overlooked or forgotten even occasionally. The effectiveness of these medications largely depends on timing and dosage. If you are not carefully adhering to your medication schedule, you risk causing more serious issues. Be sure you are storing your insulin properly and using it before its expiration date. Report any irregularities or problems you notice when taking your insulin to your doctor right away. You will also want to make sure that any additional medication you might be taking does not interfere with the insulin you are taking. The personalized Diabetes Management Program, offered at Arrowhead Health Centers, focuses on early treatment in order to ensure your diabetes is managed efficiently. We concentrate on preventative remedies, continuous screening and treating patients in order to improve their health.  Our Diabetes Management Program offers more intense therapy than that provided by specialists, who see patients too infrequently, leading to minimal results. To learn more about our program, call 623-334-4000.