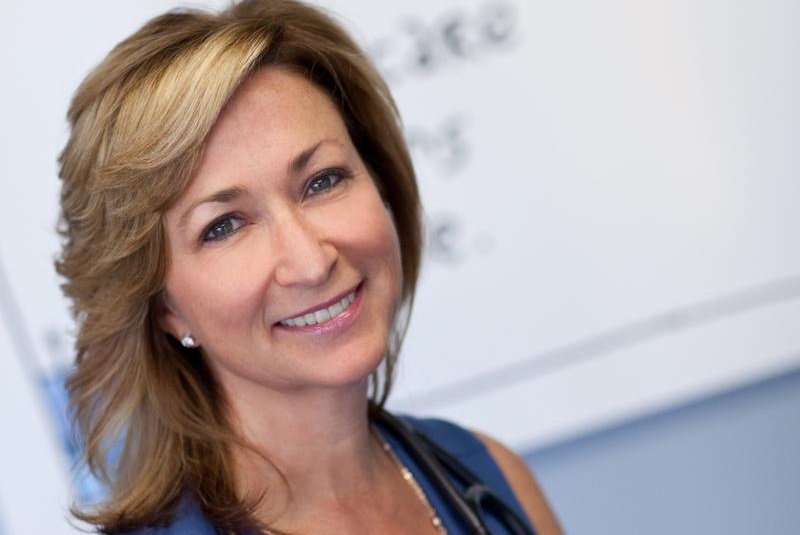 Dr. Janice Johnston
has been featured in 
Crain's Phoenix "If I Knew Then" series
! In this ongoing series, Crain's Phoenix asks executives, entrepreneurs and business leaders about mistakes that have shaped their business philosophy. Dr. Johnston shares how she corrected a mistake she made early in her career, a lesson that has helped her earn recent success. Dr. Johnston is Arrowhead Health Centers' Medical Director and a family practice provider who also specializes in pain management services as the leader of our multi-specialty team. She founded Arrowhead Health Centers' Safe Skin Program and is passionate about helping people with the early detection and treatment of this deadly disease. She's also a music nut who regularly waves a lighter at local blues and jazz venues.
The Mistake:
I wasn't really looking at the whole patient experience, from A to Z. When I first started out in my career, I was so focused on my piece as the physician: listening to the patient, gathering history, doing the best exam I could, coming up with my diagnosis and recommending a plan of treatment for the patient. I felt that I did that really well. I was just focused on my little portion of it. Looking back, I can see that all of it is important, from how the staff answers the phone, to how friendly someone is when the patient checks in, to understanding and being able to pay their bill. If I recommend a medication for you, can you actually afford it? A lot of times we talk about compliance with people – whether they'll take their medicine. So much of it is about affordability. Are you able to get to my office? Can you actually do the exercise program that I've recommended?
The Lesson:
Physicians are now focused on their very small portion and not looking at the whole picture. I think that as I've progressed through my career, I've tried to step back and look at the whole thing from the patient's perspective – through the whole process – to make sure that we're doing as much as we can for each portion of that.
Follow Arrowhead Health Centers on Twitter at @AHCnow