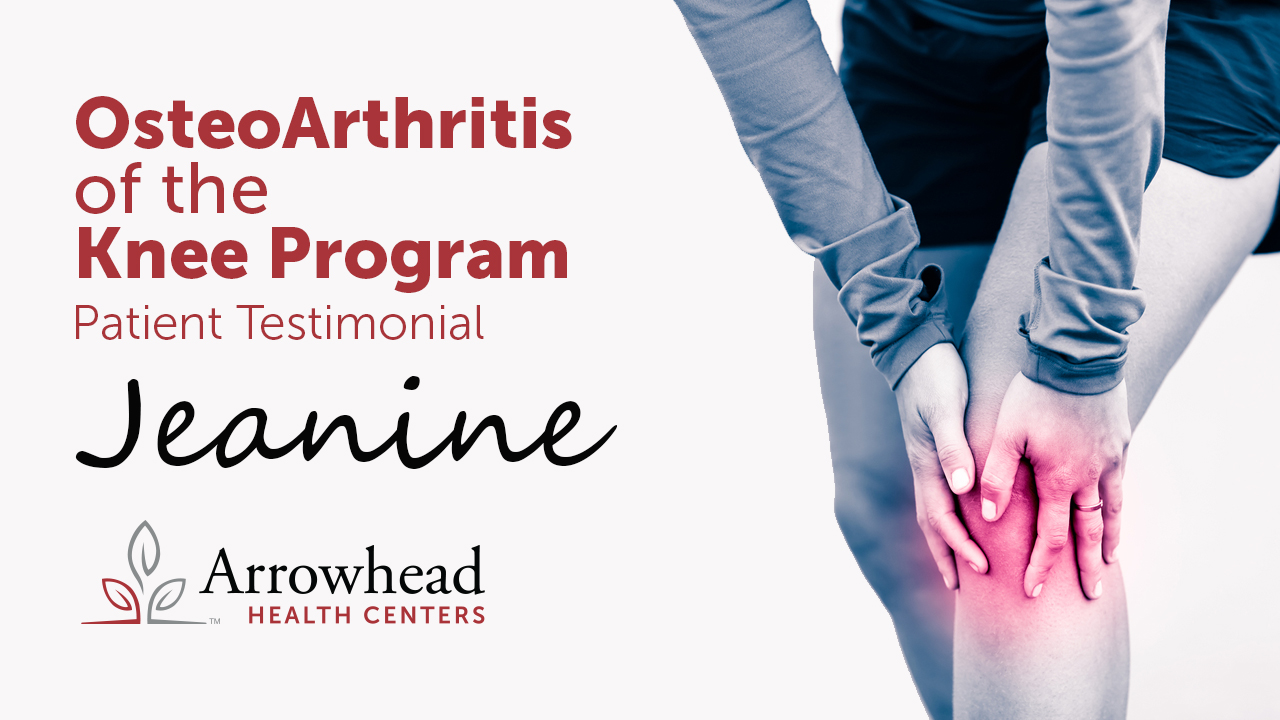 When Jeanine started suffering from knee pain, she told herself that she should just "run through the pain." That's a refrain that's typical of many patients suffering from OsteoArthritis of the knee pain, particularly those who are especially athletic or active. In fact,
OsteoArthritis in athletes can sometimes be even harder to diagnose
because of those individuals' tolerance for pain.
Jeanine's Experience with OsteoArthritis Pain Treatment
Jeanine is no stranger to physical activity. Formerly a nationally ranked AAU swimmer, the mother of 5 and grandmother of sixteen was a member of a jogging group. But when her knee pain didn't let up, she knew it was time to treat the problem directly rather than hoping it would go away on its own. While Jeanine was correct in her assumption that physical activity would help—
exercise is an effective treatment for OsteoArthritis pain
—it can also exacerbate the problem if not undertaken correctly. The types of exercise required for effective treatment are specific and reach maximum effect when paired with other therapies under the supervision of licensed health professionals. Comprehensive treatment for OsteoArthritis pain may include a multitude of tactics like physical therapy, strategic dosing of prescription medications,
dietary changes,
and even massage therapy. In Jeanine's case, it was a combination of treatment, primarily personalized physical therapy and injections, that were enough to greatly improve the pain and swelling in her knee caused by OsteoArthritis. Furthermore, her experience with the staff at the
Arrowhead Health Centers' Mesa location
is a great testament to the importance of good patient-provider communication. After speaking up about her concern for the pain she had felt when undergoing the first therapeutic injection in her knee, Jeanine's practitioner was able to change the location of the injection to maintain good results with minimal discomfort. Regardless of the disorder for which you are being treated, you should always feel comfortable talking to your health care professionals about all aspects of your treatment.
For more information about the OsteoArthritis of the
Knee
Program Jeanine participates in, contact Arrowhead Health Centers today!
Save