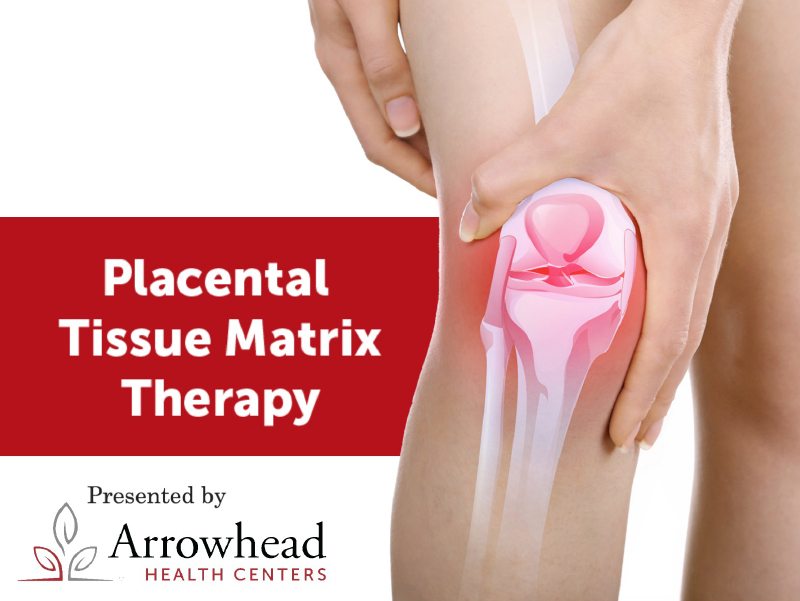 Placental Tissue Matrix Therapy, better known as Stem Cell Therapy, is becoming a medical revolution of sorts. Able to treat a variety of ailments and conditions, this versatile therapy uses stem cells from a source and is injected into the affected area that is to be treated. These cells then regenerate tissue there by healing damaged tissue. At Arrowhead Health Centers, the stem cells are collected from the placental tissue that would otherwise be discarded after birth. Tests are done to make sure the placental tissue collected is from healthy sources.
What Conditions Does Stem Cell Therapy Treat?
While Arrowhead Health Centers currently only uses our Placental Tissue Matrix Therapy to treat chronic back, knee, or joint pain, stem cell therapy could, in the future, potentially treat a variety of conditions including multiple sclerosis, Alzheimer's disease, blood diseases, and much more. Currently, the FDA is running clinical trials to verify the safeness and effectiveness of treating these conditions.
Placental Tissue Matrix Therapy Breakdown (Infographic)

Share this Image On Your Site