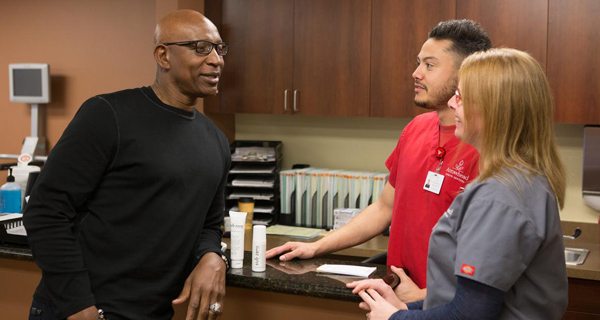 Arrowhead Health Centers, (located in Glendale and throughout the valley) new stem cell therapy program, Total Joint Rejuvenation is making a big splash in the media. AZBigMedia.com featured the innovative pain treatment program that was recently used to treat NFL Legend, Eric Dickerson.
Glendale Stem Cell Therapy and Total Joint Rejuvenation
Arrowhead Health Centers, a multi-disciplinary medical practice, has introduced a new way to treat a variety of ailments, from a weekend warrior's torn rotator cuff, to a former athlete's lower back pain, or an active adult's long-standing knee pain. With the launch of its Total Joint Rejuvenation Program, Arrowhead Health Centers is now offering a proprietary regenerative cell therapy for the treatment of large joint osteoarthritis (shoulder, knee, hip, ankle) as well as degenerative spinal conditions.
The non-surgical outpatient procedure, performed under the direction of double board-certified and fellowship trained interventional pain specialists Matthew Crooks, MD and Deepesh Shah, MD, utilizes Skye Biologics PX50, an injectable regenerative tissue matrix derived from maternal placental tissue donated after a healthy, live birth, yielding healthy tissue rich in proteins, growth factors, hyaluronic acid, cytokines and other natural cells that heal soft tissue damage.
Click to read the full article from azbigmedia.com
Save
Save