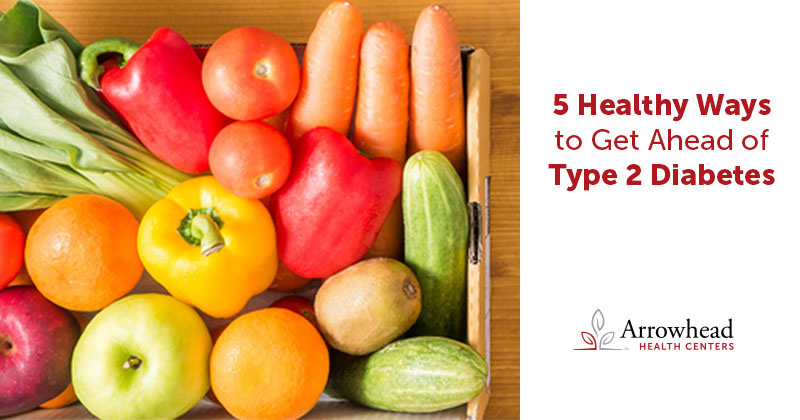 Type 2 is a serious condition affecting 27 million Americans along with 86 million Americans with
prediabetes
. Luckily, if you have a family history of diabetes, or have been diagnosed as borderline, prediabetic or in the early stages of type 2 diabetes, there are numerous steps you can take to take control of your condition. Here, we investigate the top five ways to get ahead of type 2 diabetes. Just remember to discuss any lifestyle changes with your doctor before beginning any elements of the regimen described in the paragraphs below.
Staying Ahead of Type 2 Diabetes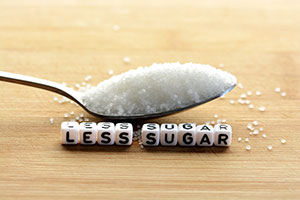 Type 2 diabetes occurs when blood sugar builds up in the body due to insulin resistance. Insulin is the hormone that helps the body to convert sugar to energy. The insulin created by the pancreas is not used efficiently, so blood begins to concentrate in the blood. In response, the pancreas creates more insulin, but the cells still do not use it as well as they should. This is what is called insulin resistance and the Hallmark of type 2 diabetes.
Exercise
Whether you are trying to avoid or manage type 2 diabetes, physical activity will likely be a principle element of your plan. In fact,
studies show that
exercise can help lower the risk of certain high-risk populations by 58 percent. In addition to all of the health benefits of regular exercise, it is helpful for people confronting type 2 diabetes because it helps to regulate the body's blood glucose (blood sugar) levels. Furthermore, you probably already know that exercise is important for heart health — what you may not know is that your heart health should be a definite consideration if type 2 diabetes is a concern because there are many vascular complications of the disease. Discuss with your doctor which types and levels of activity are appropriate for you based on your health history and current status.

Fiber
Foods full of fiber 
are a key element
to a type 2 diabetes diet. This is for a few reasons. Because fiber takes longer to digest, it can slow the release of sugar into your bloodstream. Furthermore, the slower digestion means that fiber-rich foods will keep you full longer, lowering the risk of bingeing on something unhealthy that could spike blood sugar for someone trying to avoid or manage type 2 diabetes. Good sources of fiber include berries, air-popped popcorn, black beans and whole wheats. Talk to your doctor about which high fiber foods would be easiest to integrate into your current diet. It is easier to stick to something by making easy swaps if possible rather than making over your entire diet to manage type 2 diabetes!
Manage weight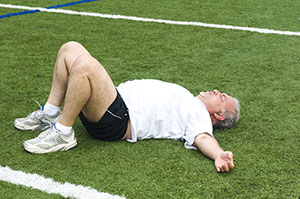 If you are overweight (a common risk factor for type 2 diabetes), your doctor may have already spoken with you about getting to and maintaining a healthy weight. Talk to your doctor more about practical goals and timetables for losing weight and keeping it off. Research shows that it is key to blunting the effects of type 2 diabetes and helping patients maintain a better quality of life.
What is a FODMAP diet? Not only can it help you lose weight, but it is also great for your gut health! Click to read more.
Get some sleep
Sleep plays a crucial role in the way your body metabolizes sugar. And research seems to indicate that chronic sleep deprivation is a risk factor for type 2 diabetes. Sleep also plays an important role in weight loss efforts. The quality of sleep can get even worse for someone struggling with type 2 diabetes. In diabetes, excess blood sugar ends up in the urine, where it then draws, even more, water, leading to a condition known as polyuria. This is why many people with type 2 diabetes find themselves having to urinate so frequently. Unfortunately, this further hinders the ability to get a good night's sleep. To improve your sleep, eliminate all caffeine before bedtime. Also, limit your screen time and completely avoid using mobile devices in bed. Pick a regular bedtime and wake time and stick to them. Follow a bedtime routine and consider sipping on chamomile tea or a similar herbal tea with relaxing properties. If you find that the quality of your sleep is still lacking, talk to your doctor to see if there are some other interventions that may be appropriate for you based on your health history and situation.
Plan on seeing your doctor more often
Even with a great motivator like managing or staying ahead of type 2 diabetes, making serious lifestyle changes is really difficult for most people. And because all of the positive results of your hard work may not be immediately evident to you, checking in with your doctor who can discuss lab work and improvements with you can be especially encouraging. Talk to your doctor about how frequently you should be following up together. Type 2 diabetes is a serious condition and one that no one should have to face alone. It is a lifelong disease that needs to be carefully managed to maintain good qualities of life for the people and families who are affected by it. At Arrowhead Health Centers, helping people through difficult conditions is what we do.
Schedule an appointment today
. We will analyze your situation and work with you to create a comprehensive,
personalized diabetes management and treatment plan
to help you get ahead of type 2 diabetes.