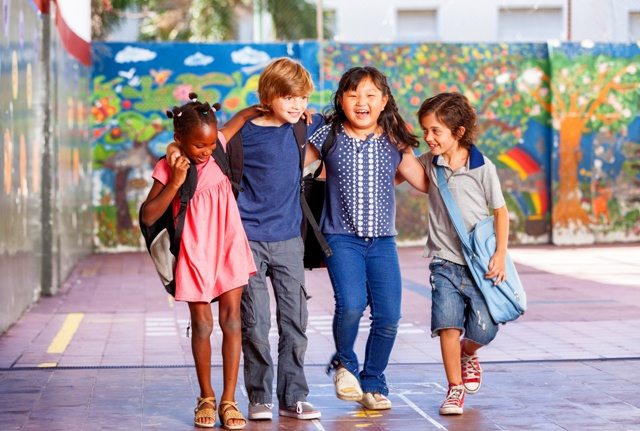 It's that time of year again when students are dreaming about first place finishes, the perfect jersey number, and the trophy to beat all trophies. Parents on the other hand, are concerned with physicals: what to get, when to get them, and where to get them. If you didn't know there are different types of physicals, so let us guide you to the right one so you can rest easy knowing your child is safe as he or she "goes for the gold".
Sports, Back to School, and Wellness Physicals
Most people fall into one of two groups when it comes to knowledge about physicals: 1) they don't know the difference between the types of physicals or 2) they don't know there is more than one type of physical exam. If you find yourself in either group, don't worry. We're here to guide you through a basic understanding of sports,
back to school
, and wellness physicals so that you can choose the right one for your child. Sports Physicals focus on the
competitor's well-being
as it relates specifically to sports
.
Sports physicals are required by most states before a child or adolescent can participate in a sports program. The intention is to catch any hidden ailments and/or issues that may arise during competition in order to prevent serious injury. A wellness physical, sometimes referred to as a back to school physical, is a little more comprehensive than a sports physical. A wellness physical focuses on a more in-depth physical and mental well-being of a child or teen. One way to think about it is that a wellness physical can give you all the information needed to fill out a sport physical form, but a sports physical cannot give you all the information needed to fill out a wellness physical form. A sport physical in a way is a subcategory of a wellness physical.
What Happens During a Physical
The old "
turn your head and cough
" horror stories still circulate even the newest of gyms leaving inexperienced sports enthusiast in the lurch. Here are some things you can expect from both sports and wellness physicals:
Sports:
During the physical part of the exam, the doctor will usually:
record your height and weight
take a blood pressure and pulse
test vision
check your heart, lungs, abdomen, ears, nose, and throat
evaluate your posture, joints, strength, and flexibility
ask questions about the use of drugs, alcohol, dietary supplements, performance enhancers as these can affect a person's health
ask questions relating to female cycle "i.e" timing, start date, frequency
Wellness:
All items listed under sports physicals will usually occur
as well as
:
review in-depth health history
ask questions about eating, sleeping, and physical activity habits: assess for age appropriate measures
lab test as needed
immunizations as needed
hearing screening
developmental/behavioral screening as appropriate
Why Should I get a Physical?
It's a good idea for children to get physicals so that precautions can be taken by parents and coaches if a concern should arise. Physicals also help establish which sport may be best for a child based on his or her physical and mental state. Physicals are also a great way to establish a baseline for health. Should anything arise during the year, your doctor will have a better idea of the severity of the issue if they are already familiar with your child's health. Adult wellness physicals are likewise a great way to assess your current state of health and, should you want it, receive recommendations from a doctor regarding ways to enhance or maintain your health levels.
Avoid Low-Cost Physicals
Drive around for 10 minutes and you'll see sign after sign advertising cheap physicals. But your kids aren't a dime a dozen, so why would you want your physical to be? There's no shame in wanting to save money, after all kids are expensive. However, we encourage you to seek out a
high-quality physician
when it comes to your kids' health. The cost-saving physicals might be the ticket, just be cautious of an office that is more into making a quick buck than they are doing a thorough check up on your son or daughter.  Your child's health is important, so seek out a professional that understands that they are looking for potential health disasters, not an extra $25 in Mom's wallet. The last thing you want is for your son or daughter to have a serious injury because they were shuffled through a 10-minute exam.
Where to Get a Physical?
Go to a trusted doctor. Ask friends or search for reviews online. Make sure you're getting someone that cares
and
is professional. If you're looking to have a wellness or sports physical, call our team at
Arrowhead Health Centers
. Our 6 valley locations and same day or next day appointments make it easy for you to knock physicals off of your back to school to do list.
Call us or visit us online today
.
Save