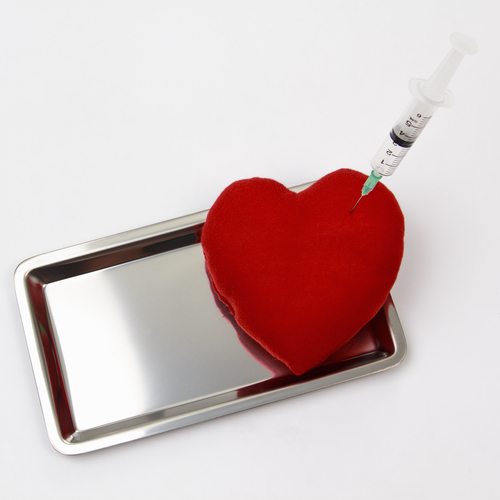 For many years now, doctors and specialists have turned to steroid treatments such as corticosteroid injections to help relieve pain caused by inflamed joints.  These injections are proven to work fast to reduce inflammation, thereby reducing pain.  They are not necessarily pain relievers.  The inflammation in the joints may return along with the pain, but the injections have worked for thousands of people over the years.
Steroid Injections vs Placental Tissue
There are many examples of when steroid injections might be used, including tendinitis, bursa, and joint arthritis.  Doctors have also used these types of injections to treat foot pain and in the lower back and hip. Advantages of using steroid injections include the fact that they are able to target very specific areas and work much quicker than any other type of anti-inflammatory medications.  They can be simply administered in the doctor's office.  Some side effects include weight gain and acne with long-term use.  Some patients also complain of sweating and insomnia. It should be pointed out that the steroids used for these type of injections are man-made synthetics, designed to work in the human body. In recent years, an alternative to steroid injections that is rapidly gaining popularity is placental tissue injections.  As part of a larger group of therapies often referred to as autologous regenerative therapies, placental tissue injections focus on using the body's own capacity to heal itself by using amniotic stem cells. Used in much the same way as steroid injections, placental tissue injections are given to treat pain and inflammation in joints.  Providers have used placental tissue injections to treat knee osteoarthritis, rotator cuff tendonitis, degenerative arthritis and Achilles tendonitis. Among the many advantages of using placental tissue injections, here are a few:
Steroid free
Low threat of patient rejection
Stimulates cartilage growth
Contains naturally occurring anti-inflammatory agents
High concentration of stem cells
Combined with hyaluronic acid for lubricating the knee joints
One of the biggest advantages of using placental tissue injections is that it eliminates the need for synthetic solutions in the body.  It's also proven to have a longer lasting effect.  A patient may need to receive the treatment several times, but with each injection, the body becomes stronger and more accepting of the medicine. There are certain scenarios when a placental tissue injection is not the best choice.   This is true when a ligament or tendon is completely torn.  The injections can also be painful and there is no guarantee that it will work.  One of the other downsides is that the treatment is expensive and is not typically covered by insurance. If you have questions about which type of injection therapy is right for you, give us a call at 623-334-4000, option 9, and we'll be happy to discuss your options with you.