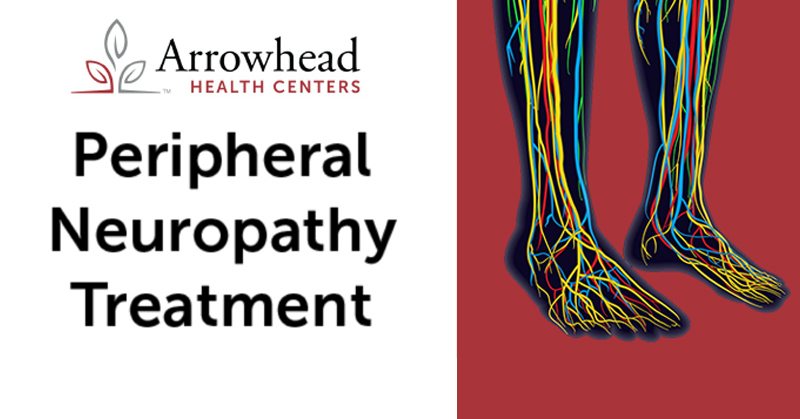 Most people don't struggle with walking upstairs or staying awake because of a tingling pain, but those with peripheral neuropathy know the feeling all too well. Lower extremity peripheral neuropathy is a disorder in which you experience weakness, numbness, and a painful sensation in your thighs and feet. According to
statistics
, nearly 3 million people are diagnosed with this disorder in the US every year. Unfortunately, there is no cure and is known to be chronic to its carrier, causing them discomfort for many years to come. Luckily, centers like Arrowhead Health offer
pain management treatments
to help control and lessen this discomfort to their best ability. Through a unique
nerve therapy treatment
, you can regain normalcy in your everyday activities once more.
Peripheral Neuropathy Causes & Symptoms
Most cases of peripheral neuropathy actually stem from diabetes (known as
diabetic neuropathy
), injury, or exposure to toxins. But if you are unsure of whether you have this disorder or not, consider looking into any of these following symptoms that come with having peripheral neuropathy.
Unexpected electric-like shocks in your feet
Feeling a constant need to be moving your feet
A loss of balance or fear of falling
A prickling, numbness, or tingling in your feet
Loss of sleep due to burning or cramping pains
Difficulty climbing stairs or exercising
Where to Get Peripheral Neuropathy Treatment
The best way to find out if you have peripheral neuropathy is to get a biopsy of your nerves taken and have a nerve conduction test performed. There are many disorders that cause a "pins-and-needles" sensation and misdiagnosing yourself can be dangerous. Working together with Arrowhead Health Center can help you make a
Recovery Game Plan
that suits your condition and personal needs best. Schedule an appointment by contacting 623.334.4000 or watch a free video consultation at
mypnprogram.com
.

Share this Image On Your Site
Save
Save
Save
Save
Save
Save
Save
Save