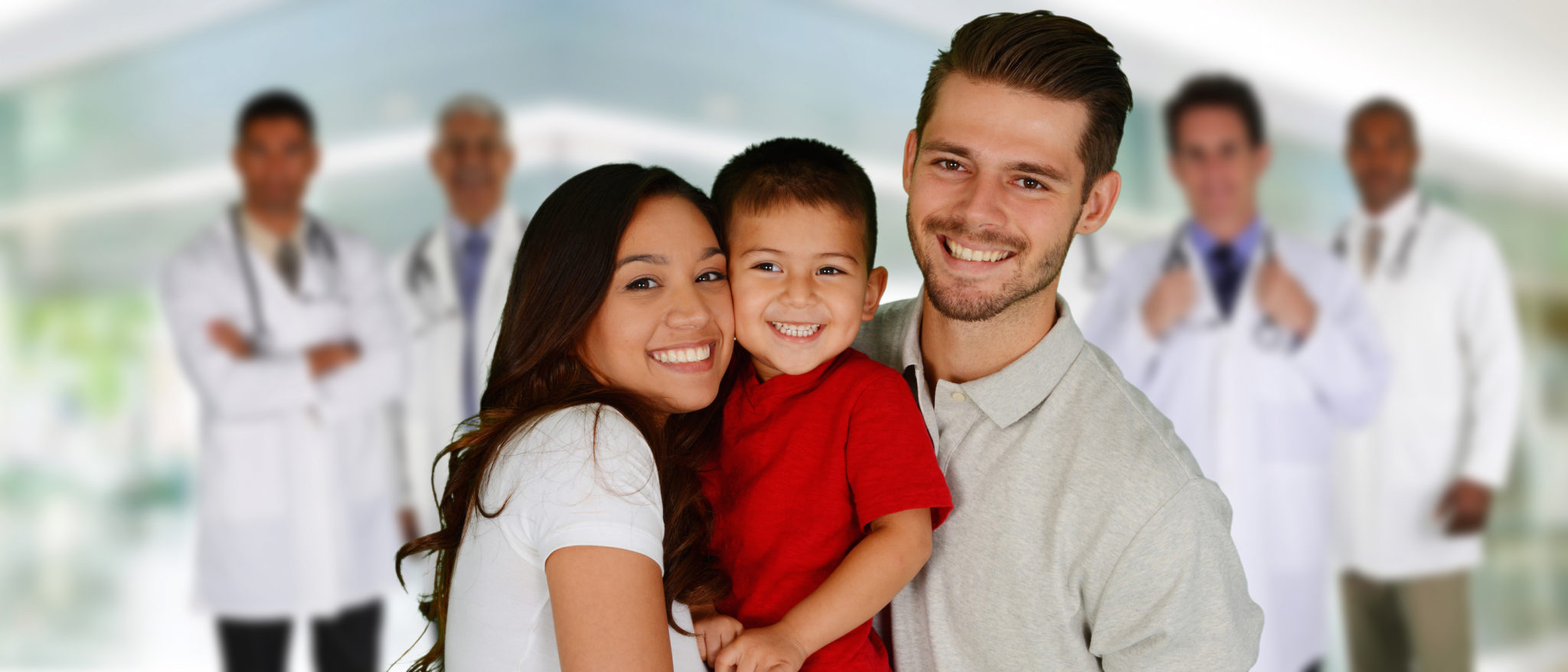 Here at Arrowhead Health Centers, we believe that healthy people are happy people. You spoke, we listened. One of the biggest hassles when someone in your family is in poor health (aside from the illness, of course) is the inconvenience of healthcare services in Phoenix family clinics. Since we are in one of the largest cities in the nation, we all expect to drive a lot. But why should you have to drive from specialist to specialist just to stay healthy?
Put People First & People Get Healthy
That's our motto, and we're sticking to it. It's as simple as that. Arrowhead Health Centers' six locations throughout the Phoenix area mean that wherever you live, we do too. Our
caring crew
of doctors, technicians, trainers, therapists, and nurses create high-quality Phoenix family clinics that don't skimp on the details. We provide all-in-one-place medical care for your whole family. Check out our
programs and services
from chiropractic care and injury/pain management to clinical research and ambulatory surgical centers!
Phoenix Family Clinics Made Easy
Our six centralized
locations
throughout the Valley each come with state of the art clinics and various partner facilities. Conveniently located right off of Bell Road, the
Glendale location
is where Arrowhead Health Clinics began! Our
Chandler location
, located off the 87, is dedicated to OsteoArthritis Treatment Centers and has specialized Physical Therapy and OsteoArthritis Treatment Programs in partnership with
Rise Rehab
. The
Mesa location
shares space with the campus of AT Still University, which means it is always being updated and supported by new technologies, services, and technicians. Our beautiful
Scottsdale location
is right in the heart of Old Town, making it a convenient stop for all things health and rehabilitation. Our western-most location is in
Surprise
, but with convenient access for anyone living in Sun City or the surrounding area. Finally, our northern-most
Prescott Valley location
is dedicated to OsteoArthritis Treatment and joint rehabilitation.
Phoenix Family Clinics Made Easy
With families of any shape and size, keeping track of all the paperwork, permission slips, insurance forms, and lunch boxes can get crazy hectic. We've decided to at least make your healthcare simple! Using our
online services
, you can now access your patient forms, medical history, insurance information, and more- all 100% online. Not to mention, if you need to
schedule an appointment
or
check on lab results
, no need to wait on hold…you can access both online OR simply chat with an AHC representative using our
chat bar
! Get in touch today and let's make health easy again. 623.334.4000